Two Champs of Tokyo 1964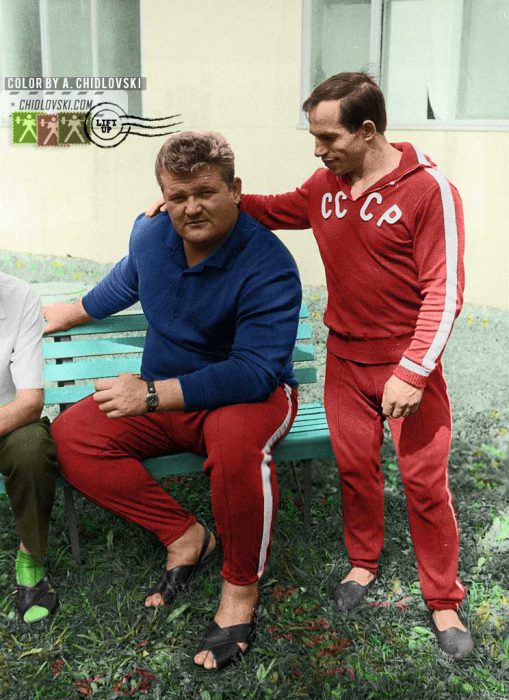 History in Color series:
Leonid Zhabotinsky of Zaporozye, Ukraine and Alexey Vakhonin of Shakhty, Russia are enjoying a rest day in the Olympic village in Tokyo in 1964.
Both became Olympic champions in 1964.
Vakhonin won the first gold medal for Team CCCP Weightlifting in the opening night in the bantamweight (56kg).
Zhabotinsky won the team's last medal in the super heavyweight.