Woodpecker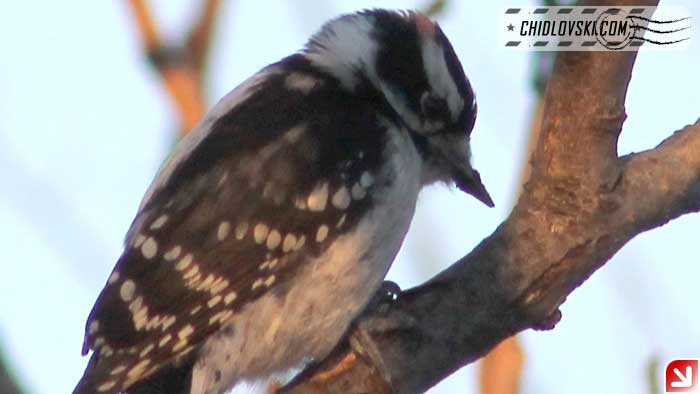 Happy Woodpecker Downy is celebrating the arrival if the 2017 year in the Belle Isle reservation area in Boston.
I was glad to see him again.
There are not  too many birds still staying in the area.
Most migrated down South.
Perhaps, the unusually low number of birds shows that the upcoming winter will be cold and snowy.