Aslanbek Yenaldiev Wins the 1979 USSR Cup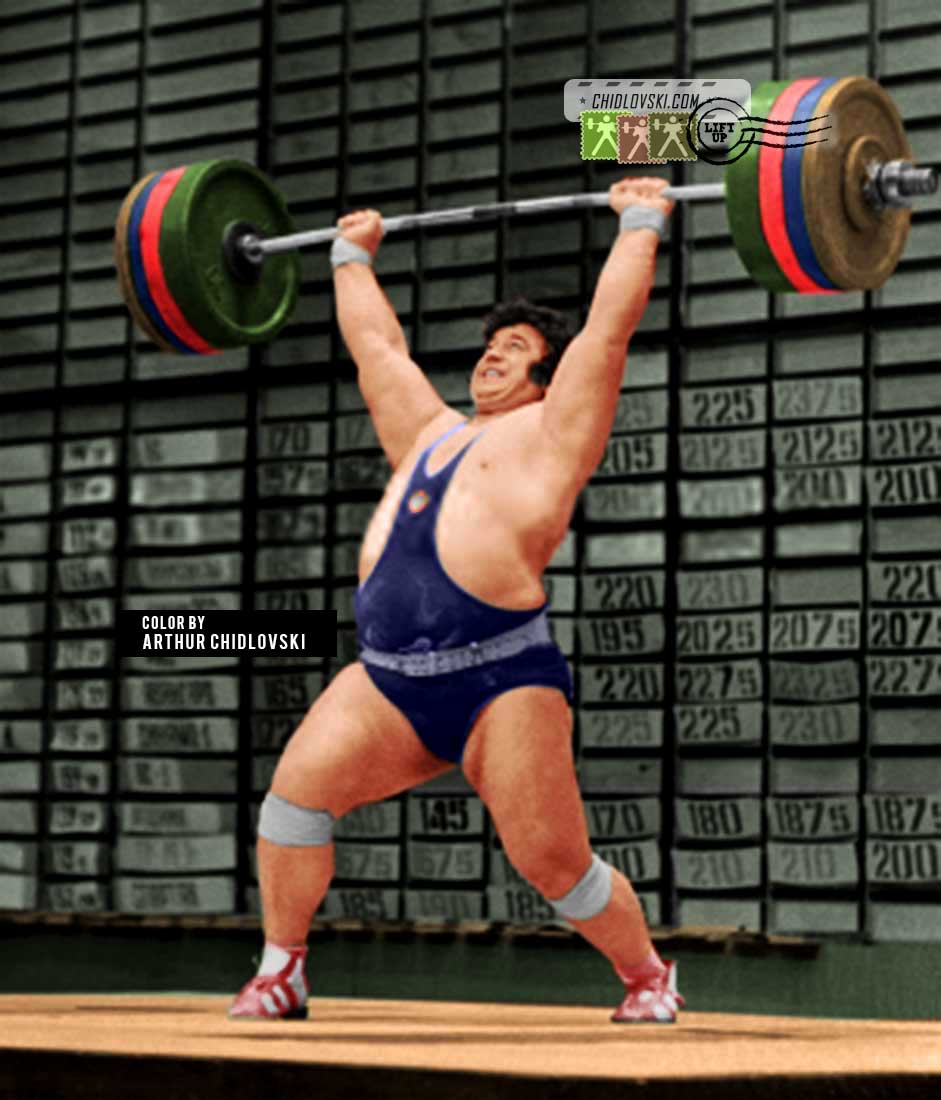 History in Color:
December 16, 1979, Frunze, Kirgizia – 31-year old super heavyweight Aslanbek Yenaldiev of Ordzhonikidze, Northern Ossetia, Russia lifts 250kg in his last attempt in the clean-and jerk program in the 110+kg class at the 1979 USSR Championships held at the Sports Palace in Frunze.
As usual, the super heavyweights competed in the last day of the tournament. Aslanbek Yenaldiev, one of the strongest Soviet super heavyweights in the 1970s, competed for the Spartak Club and won the 1979 USSR Cup with gold medals in both snatch and clean-and-jerk lifts with a 435kg (185+250) total.
It was the 3rd USSR Cup that Aslanbek Yenaldiev won in his career. He also won the national cups in 1975, 1976 and 1980.