Karel Prohl (Czech Republic): Moscow, 1975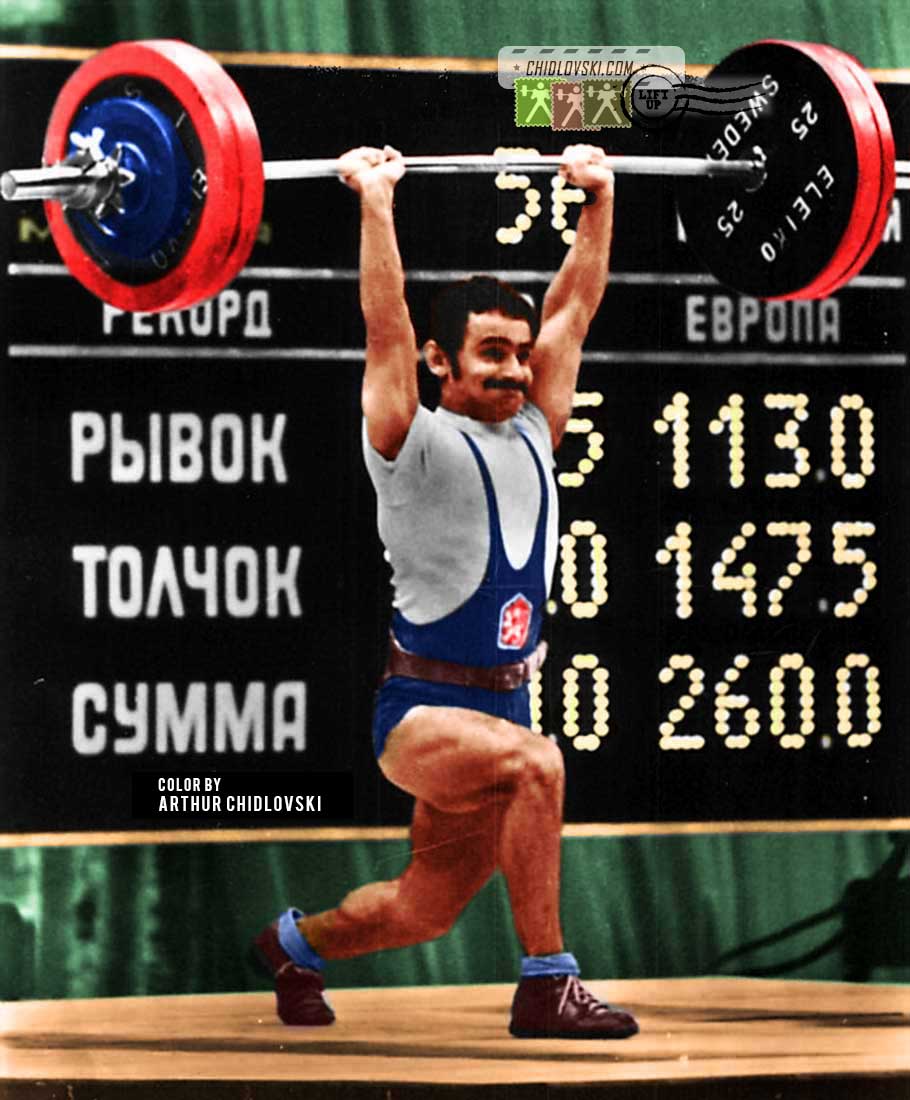 History in Color:
September 16, 1975, Moscow, Russia – 28-year old bantamweight Karel Prohl of Team Czechoslovakia competes in the 56kg class at the 1975 World Championships in Moscow.
By the end of the night, Karel Prohl won a bronze medal with a 250kg total in Moscow. He also received a bronze medal for a 110kg snatch and a silver medal for a 140kg cj.
Karel Prohl (born in 1947) was an 11-x champion of Czrechoslovakia (1967-1970, 1972-1973, 1975, 1977-1978, 1980, 1982). He set 100 (!!!!) national records. For 12 years, he competed for the national team of his country – from 1966 to 1978.
Prohl competed at the 1976 Summer Olympics in Montreal and won bronze medal at the 1975 World Championship in Moscow. At the Eropean Championships, he was a vice champion in 1978 and won four consecutive bronze medals in 1973, 1974, 1975, 1976.
After the end of his career as a weightlifter, he worked as a coach, held various positions in the Czech Weightlifting Union and was very active in the masters weightlifting tournaments. He was 16x European champion (1992 – 2009), 9x World champion (1989 – 2008) and 3x gold medalist at the Masters World games (1989, 2002, 2009).