Bulgarian Weightlifting Stars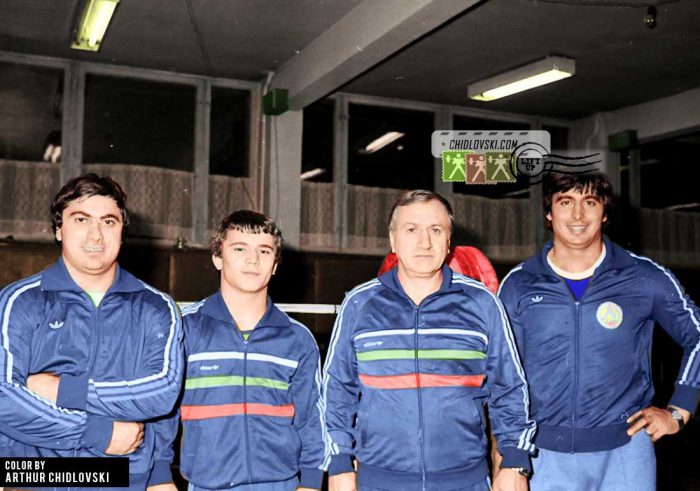 On the History in Color photo (left to right):
Alexander Varbanov, Naim Suleymanoglu, Ivan Abadzhiev (Head Coach, Team Bulgaria), Asen Zlatev
Sadly, Naim Suleymanoglu and Ivan Abadzhiev died this year.
After I learned the sad news about Naim two days ago, I watched old film footage with him and Bulgarian lifters. One of those films was "School of Champions", Bulgarian-made weightlifting documentary about Ivan Abadzhiev and his team. The film is based around the 1986 World Championship in Sofia, Bulgaria where Abadzhiev's team won huge. Perhaps, it was an all-time best tournament for Team Bulgaria.
Anyway, Naim won the featerweight class with three world records and… the film doesn't mention his name at all. The authors speak about everybody but Naim. The film was made the same year when Naim Suleymanoglu defected to Turkey (via Australia). Back in those days, it meant treason and his name was wiped out from everywhere possible in Bulgaria.
Interestingly enough, a few years later, when Abadzhiev was fired from coaching the national team and had to work as a security guard in some store or bank to support his family, it was nobody else but Naim who offered Abadzhiev to train Team Turkey.
It all happened a few years later. At the time when the photo was made, all four are on the top of the world of Olympic weightlifting,