Lady Anhinga: 360 Degrees of Awareness in Florida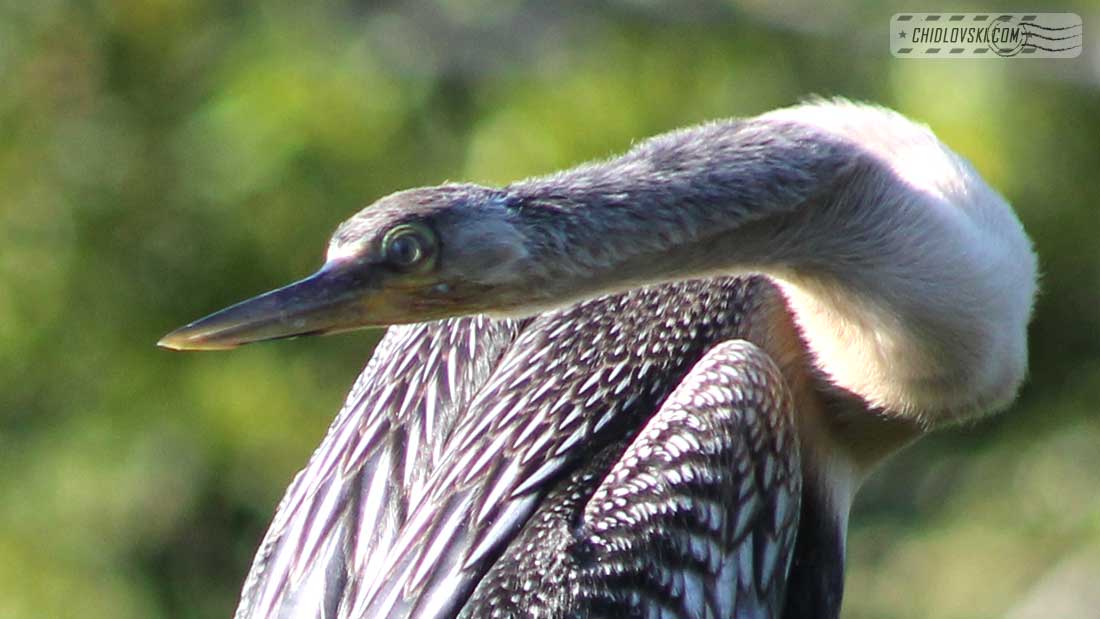 This is a female Anhinga as seen today in Ponte Vedra, FL.
Anhinga is also known as "Snakebird" for its snake like appearance when swimming and surfacing with just a head and long neck above the water. Anhingas skewer fishes with their long and sharp bills.
From our Birds Photography series at Chidlovski Blog Chidlovski.