Beauty and the Beast in Jacksonville, FL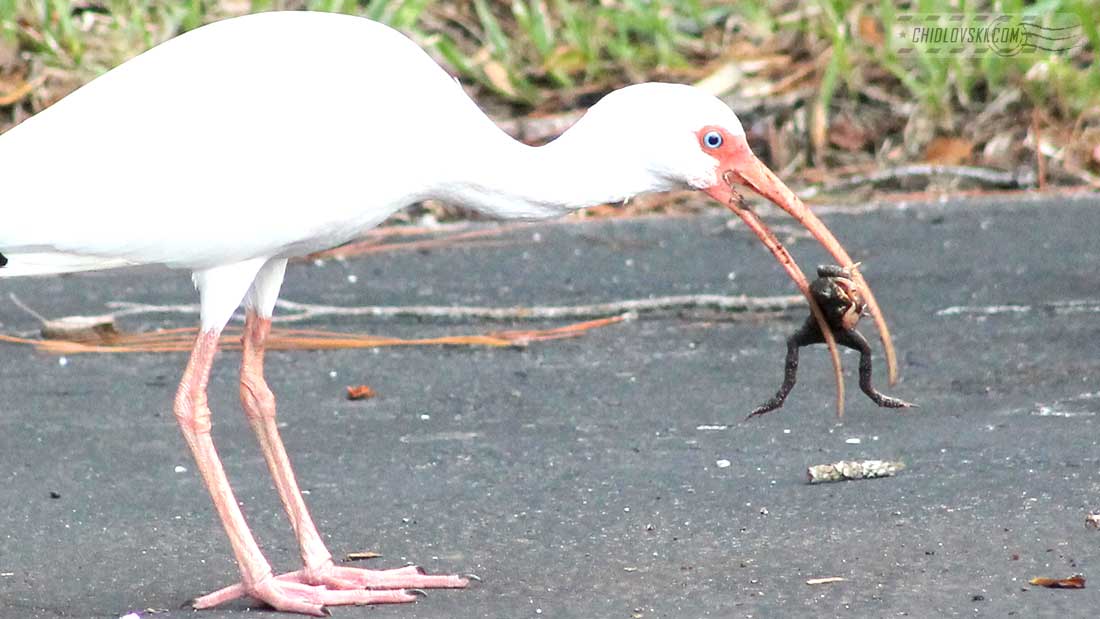 Life is not always as pretty as in the Disney movies.
Sometimes the winner is the beauty. Sometimes – the beast.
Sometimes it's hard to say who is the beauty and who is the beast.
White Ibis and a Frog – as seen in Jacksonville, Florida this week…
From our Birds Photography series at Chidlovski Blog Chidlovski.