Alar Seim (Estonia)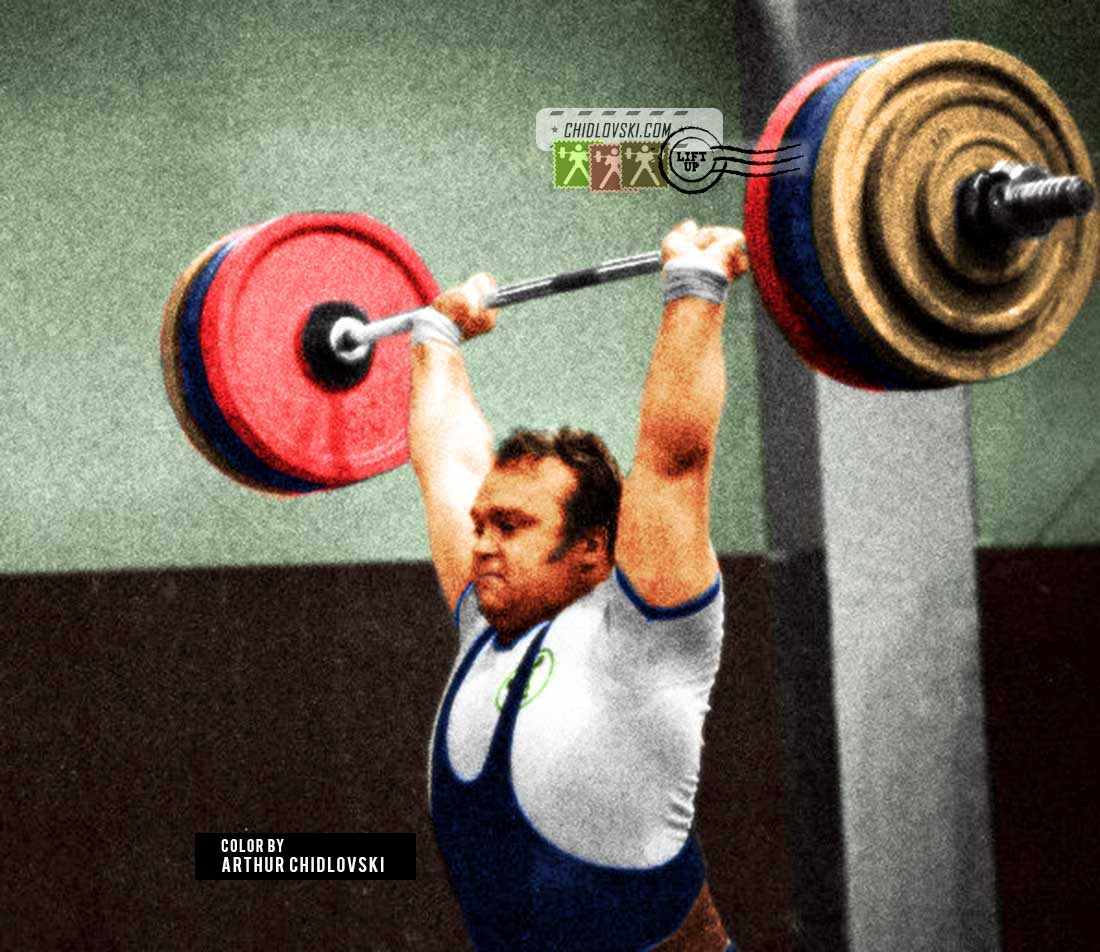 November 1987, Tallinn,  Estonia – 29-year old Estonian super heavyweight Alar Seim competes in the 110+kg weight class at the 1987 Kalev Club Championships in Tallinn.
Alar Seim (b. 1958) was one of the lead heavyweights of Estonia in the 1970s and 1980s. He was a 3x Estonian champion as a junior and then held the national title 4 times – as a heavyweight (1979) and as a super heavyweight (1983, 1986, 1989).
Alar Seim came to Olympic weightlifting from a freestyle wrestling and competed for the Kalev Club of Tallinn.
His personal best was a total of 392,5kg (165 + 227,5).
For those who got involved into Olympic weightlifting in the last decade, Alar Seim is a trainer of his son Mart Seim (b. 1990), a silver medalist at the 2015 World Championships and a bronze medalist at the 2016 European Championships and one of the top super heavyweight contenders of the 2010s.