Norbert Schemansky: Snatching Heavy in Budapest (1962)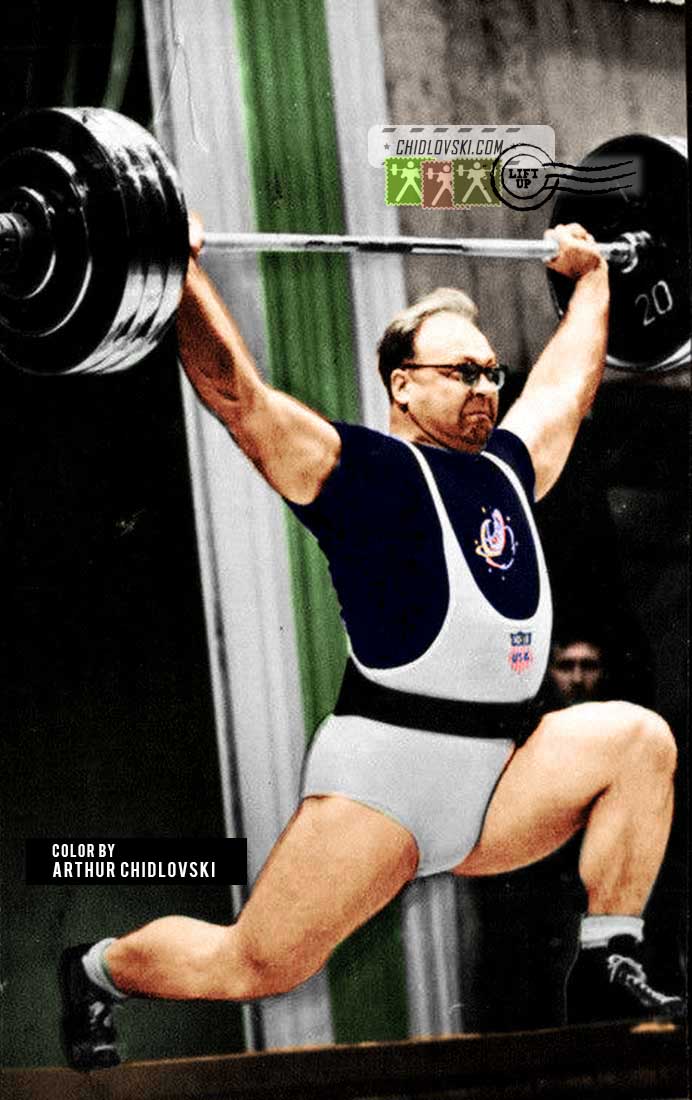 History in Color:
September 22, 1962, Budapest, Hungary – Olympic weightlifting legend, Olympic champion, 4x Olympian and 4x Olympic medalist, Norbert "Norb" Schemansky of Detroit, Michigan, USA competes in the 90+kg weight class at the 1962 World Championships in Budapest.
At the time of the tournament was held in Budapest, Schemansky was 38. He won his last gold medal at the World Championships in 1954.
On the photo from our History in Color series, Norb performs his famous split style in the snatch program. He just won the press and the snatch lifts and was 10kg ahead of another weightlifting legend, Yury Vlasov of Team USSR.
By the end of the night, Vlasov managed to bypass Schemansky in total only after lifting 207.5kg in his second attempt in clean-and-jerk. The winning lift featured a distinct double dip in the jerk part and remains one of the controversial moments in the history of this sport.
Vlasov won the World title with a 540kg(177.5+155+207.5) total. Schemansky won the silver with 537.5kg (182.5+160+195) in total.