Ondrej Hekel (Czechoslovakia): Prize of Moscow (1965)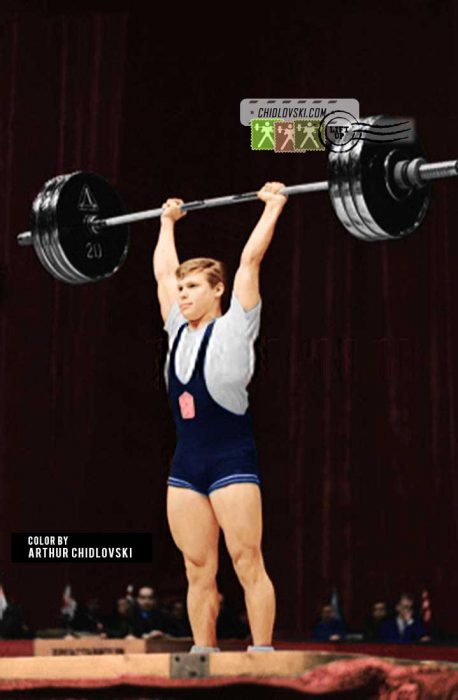 History in Color:
March 17, 1965, Moscow, Russia – 21-year old lightweight Ondrej Hekel of Team Czechoslovakia competes in the 67.5kg weight class at the 1965 Prize of Moscow international tournament in the USSR.
It was the first year of Ondrej Hekel with the national team.
At the 1965 Prize of Moscow, he took the 5th place with a 335kg (95+100+140) total.
Hekel went on to compete for Team Czechoslovakia from 1965 to 1977.
As a 3x Olympian, Ondrej Hekel (1944-2009) was a solid international contender in the light and middle weight classes He competed for his country at the Summer Olympics in 1968 (67.5kg, 9th place), 1972 (75kg, 4th place) and 1976 (75kg, 7th place). He was in Top 5 at 3 World Championships (1969, 1971, 1972) and at 5 European Championships (1966, 1968, 1969, 1971, 1973) including his bronze medal at the European Championships in Sofia (1971).
Hekel was a 3x winner of the Best Weightlifter of the Year Award in Czechoslovakia (1969, 1971, 1972) and won 12 national championships (1964-1966, 1968-1976).