The 1st World Record by Vladimir Marchuk in 1981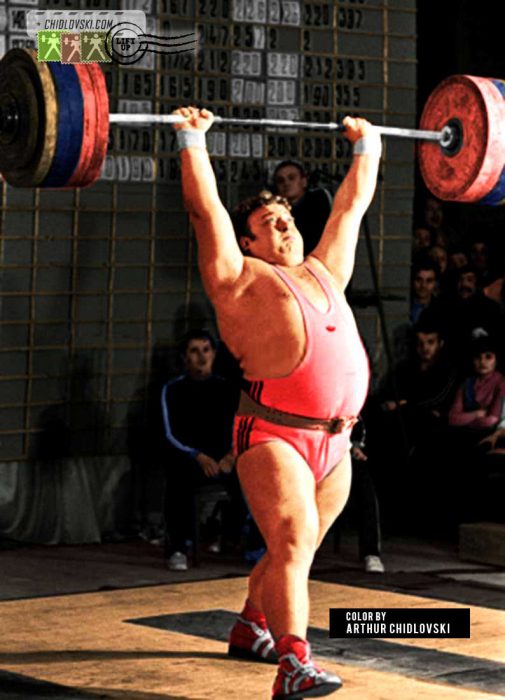 History in Color:
March 22, 1981, Lvov, Ukraine – 27-year old super heavyweight Vladimir Marchuk of Moscow, Russia sets a new world record in the 110+kg class at the 1981 Friendship Cup in Lvov.
Vladimir Marchuk (born in 1954) was a strong and well-respected lifter with a solid career track in various national tournaments. His strongest lift was clean-and-jerk in which he held 2 world records. Both records had a milestone meaning.
The first world record (257.5kg cj) is shown on the cover photo. It was a historical moment. Vladimir Marchuk clean-and-jerked 257.5kg and broke the last world record by legendary Vasily Alexeev – 256kg cj which was set in 1977.
The second record was set on December 19, 1982 when Vladimir Marchuk became the first athlete in the world to clean-and-jerk 260kg.