2019 Stanley Cup Finals: The Joy and Tears in the TD Garden in Boston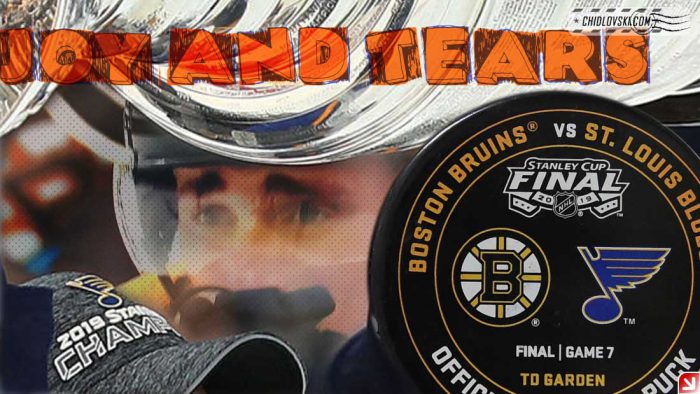 It's official.
The St. Louis Blues won Game 7 in Boston and they are going to have a huge celebration as the 2019 Stanley Cup winners and NHL Champions at home in St. Louis.
For the first time in the franchise history of the Blues team that joined the NHL in 1967!
They are a great team and they deserve the Cup.
Being a Bostonian, I'd say that the Bruins deserved in too.
They played well and perhaps the outcome of Game 7 could have been different had all the pressure and on-ice dominance of the Bruins materialized in their goal and not in two goals by St. Louis on their seldom shots in the first period.
Oh well. It's silly to sound pathetic when the opponents won the big game.
There are no two Stanley Cups in the finals.
Only one.
And the winner gets it.
Congrats, St. Louis!