Leonid Zhabotinsky (USSR, Ukraine) Wins His 3rd World Title In 1966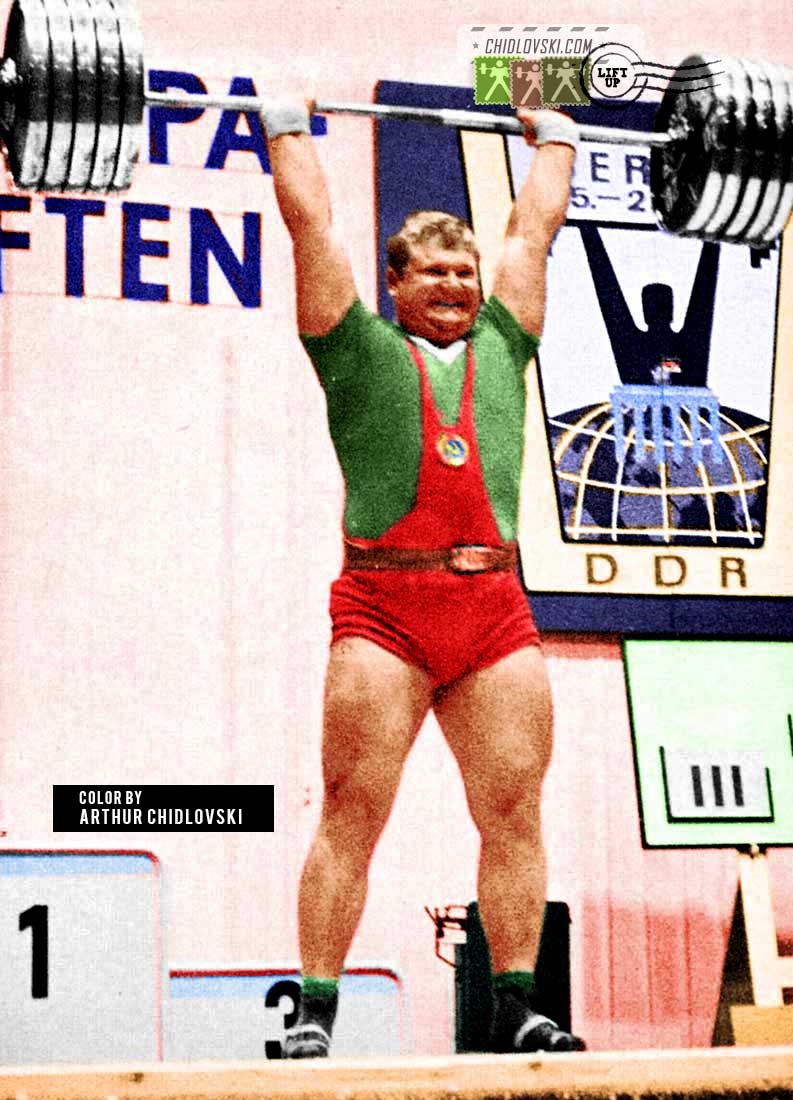 October 21, 1966, Berlin, Germany – 28-year old super heavyweight, champion of the Summer Olympics Tokyo, Leonid Zhabotinsky of Zaporozhye, Ukraine wins a gold medal in the 90+kg class at the 1966 World and European Championships in East Berlin with a new world record in the cj lift (218kg).
Leonid Zhabotinsky (1938-2016) was a legendary super heavyweight champion from Zaporozhye, Ukraine. He was holding the title of the "world's strongest man" in the 1960's when he won two Olympic gold medals in the super heavyweight division in Tokyo (1964) and Mexico City (1968).