Yury Duganov (USSR) Sets New World Record in Snatch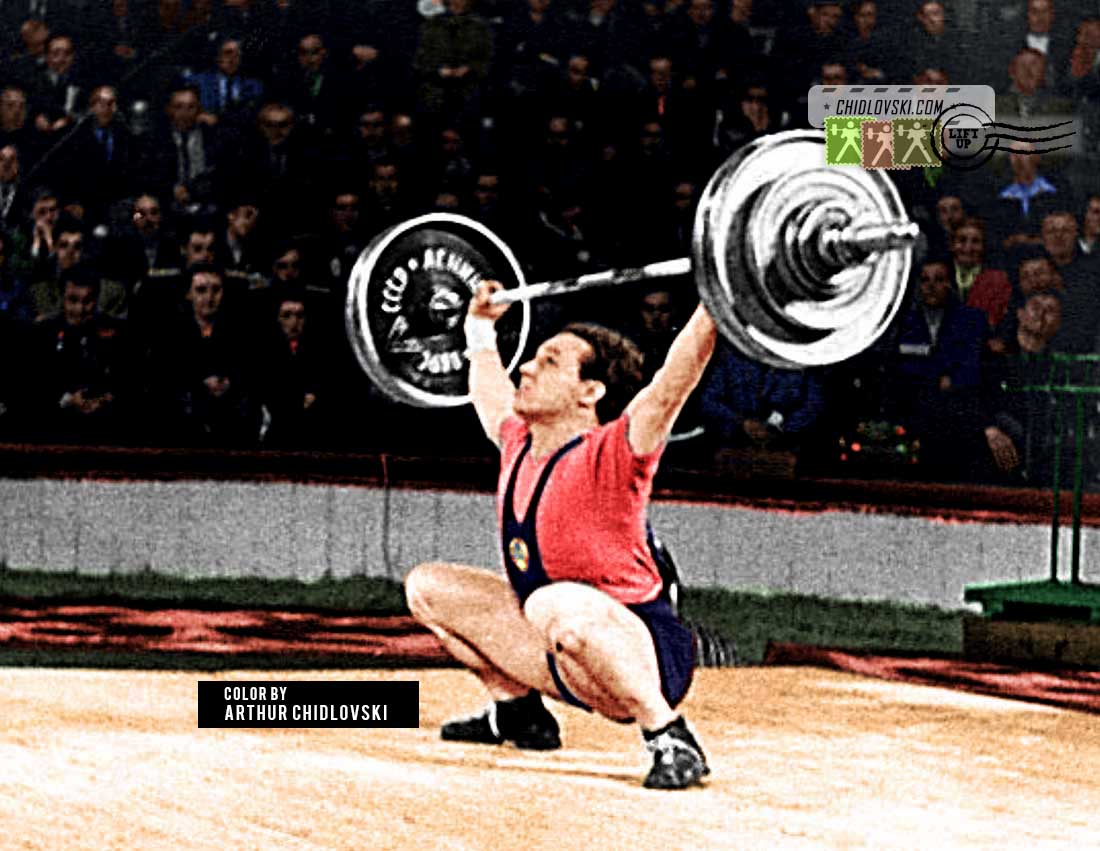 History in Color
June 18, 1955, Moscow, Russia – 34 year-old middleweight Yury Duganov of Team USSR is setting a new world record in snatch (132.5kg) in the 75kg class at the 2nd match of the USA vs. USSR Olympic weightlifting series held in the State Circus Arena in Leningrad.
Yury Duganov (1921-2012) was one of the most memorable athletes of the 1950s. He competed for the Iskra and Burevestnik Clubs of Leningrad. On the national level, Duganov won 4 gold (1950, 1953-1955) and 2 silver (1949, 1951) medals in the middleweight at the USSR Championships. At the 1953 World Championships in Stockholm, Duganov won a bronze medal and a European title.
Duganov was a brilliant technician and one of the first in the USSR to use the squat style in competitions. His forte was his snatch lift.
Yury Duganov set 30 national records and 10 world records (all 10 in snatch).