Mieczyslaw Nowak (Poland)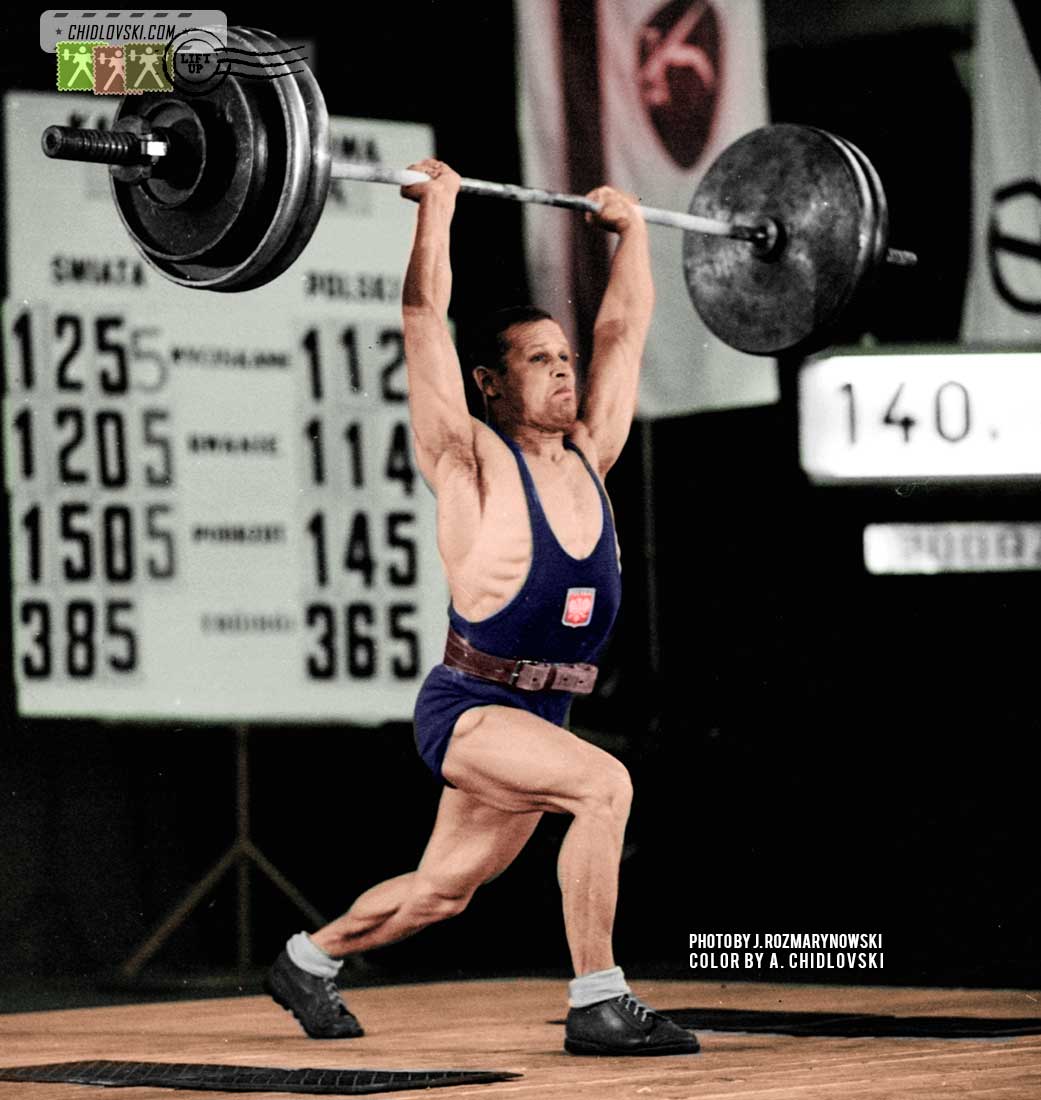 Mieczyslaw Nowak (1936-2006) was a distinguished Polish featherweight and one of the top contenders for winning major tournaments in the world in the 1960s.
Nowak was a 3x Olympian and represented Poland at the Summer Olympics in Tokyo (1964, 3rd place), in Mexico City (1968, 5th place) and in Munich (1972, 7th place). Besides winning an Olympic bronze medal in 1964, Mieczyslaw Nowak won 1 gold (1970), 2 silver (1965, 1966) and 1 bronze (1964) medals at the World Championships and 3 gold (1965, 1966, 1968), 1 silver (1970) and 1 bronze (1972) medals at the European Championships.
On the national level, Nowak was a 4x champion of Poland (1965, 1966, 1967, 1970) and set 13 national records.
After retiring from competitions Nowak worked as a coach and an official.