Miracle of Nature in Moscow (1955)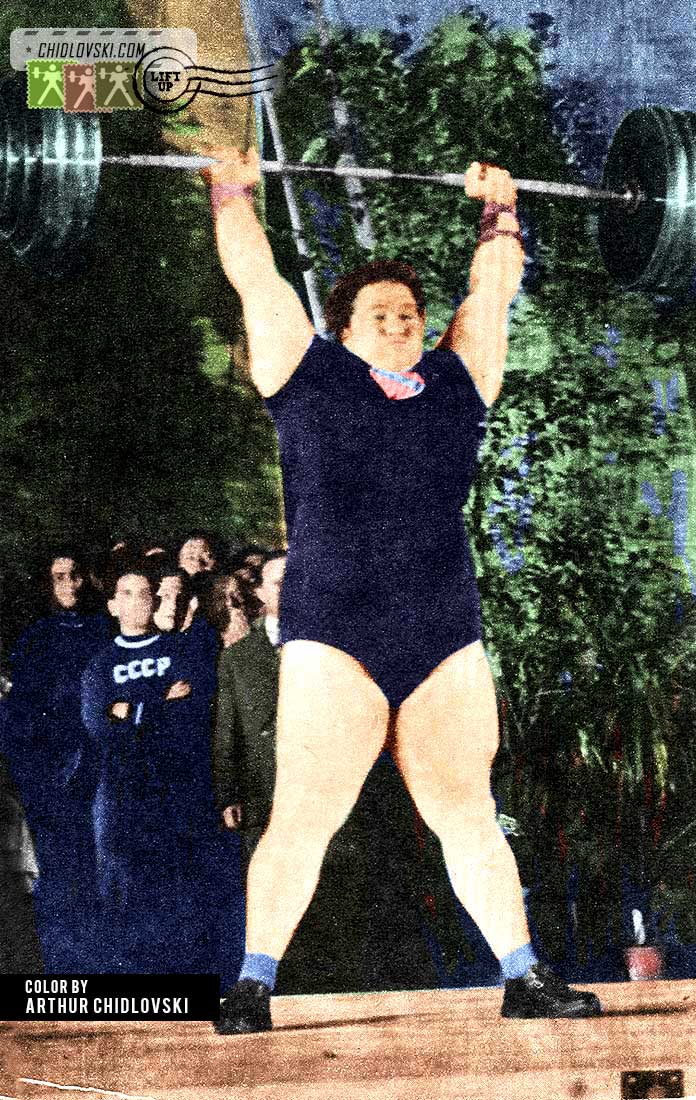 History in Color
June 16, 1955, Moscow, Russia – Legendary Paul Anderson of Team USA, nicknamed  as "Miracle of Nature" for his phenomenal strength, is competing for USA during the USA vs. USSR Olympic weightlifting match in the Green Theater in Moscow.
Anderson's opponent in the match in the 90+kg class was Alexey Medvedev of Team USSR:
It was the first ever visit of the American sports teams to Russia during the Cold War time. It was a common routine back then that the foreign nationals were followed and observed by the Soviet secret police. In 1955, for a different reason, thousands of Russian spectators were following Paul Anderson in Moscow to get a glimpse of the Miracle of Nature, the strongest men they've ever seen!