Athletes and Coaches: Mark Cameron and Dick "Smitty" Smith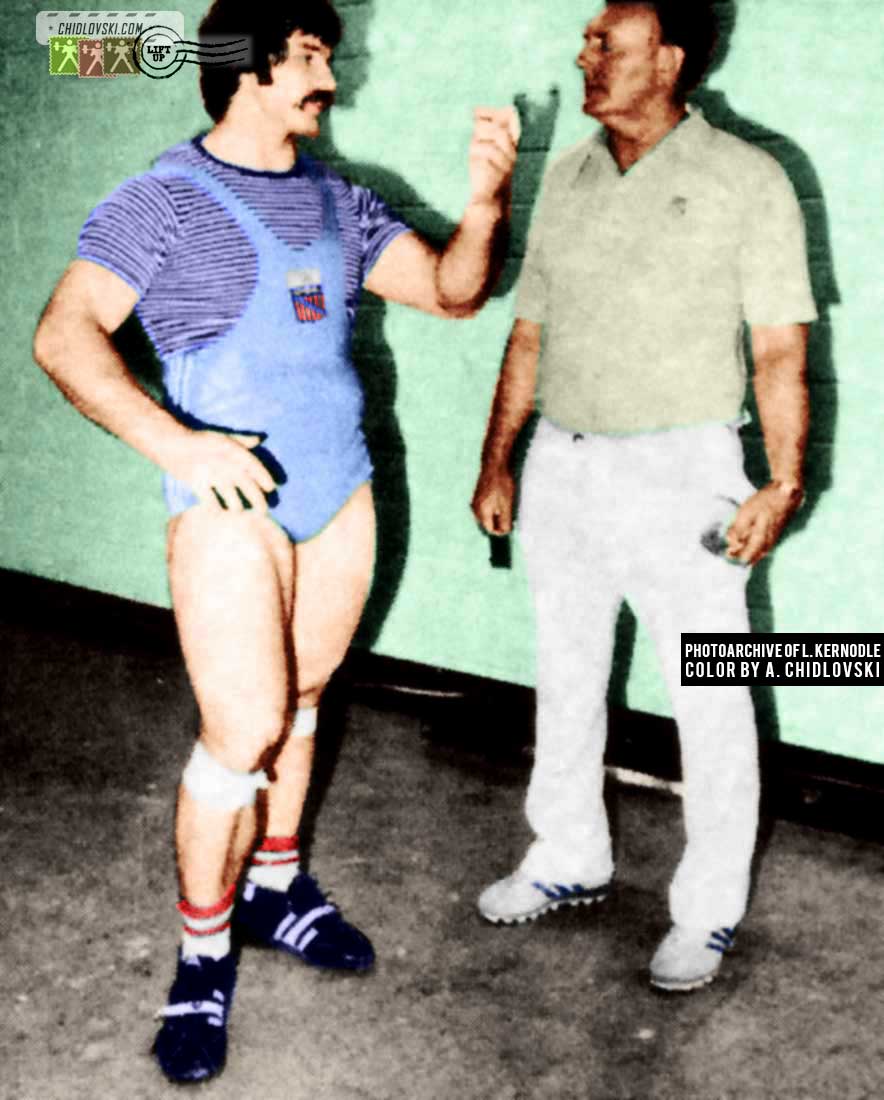 The History in Color series feature a color version of the photo with Mark Cameron, brilliant world class heavyweight of Team USA in the 1970s, and Dick Smith, more known as "Smitty", popular coach of the York Barbell for over 5 decades. The estimated year when this photo was made is 1978-1979.
"Smitty was the best!" said Mark Cameron when I ran this photo by him.
Dick "Smitty" Smith (1925-2014) was involved in training for big win in the World and Olympic tournaments such legendary U.S. weightlifters as Bill March, Bob Bednarski, Joe Dube, Garry Gubner, Lee James and many more. As a coach and a manager for the Team USA Weightlifting, Smitty was a 6x U.S. Olympian and attended 6 Summer Olympics. During his 50 years with the York Barbell, Smitty worked with several generations of American weightlifting super stars.
Mark Cameron (b. 1952) was an outstanding U.S. heavyweight of the 1970s. He competed for the Central Falls Weightlifting Club (RI) and the York Barbell Club (PA). Cameron held the U.S. national title from 1975 to 1980. He was a U.S. Olympian in 1976 and 1980. On the international level, he was a champion of the 1979 Pan American Games, a vice champion of the 1975 Pan American Games and showed the 5th best total (375kg) at the 1976 Summer Olympics in Montreal.