Big Difference In Boston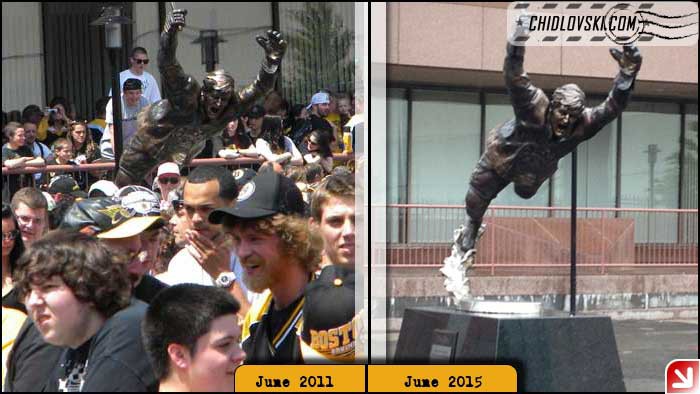 Same place. Same Month. Big Difference.
Four years ago, it was a bright and sunny day in Boston. Thousands of people gathered in front of the Bobby Orr's statue at the TD Garden place.
Today, it's raining and nobody gets together at the same place.
It's not about global warming and climate changes. It's about celebration of winning the Stanley Cup.
Lets go Bruins! Bring the moment back to Boston.
---
1929, 1939, 1941, 1970, 1972, 2011
---