Yury Yablonovsky: Record of the Union (1968)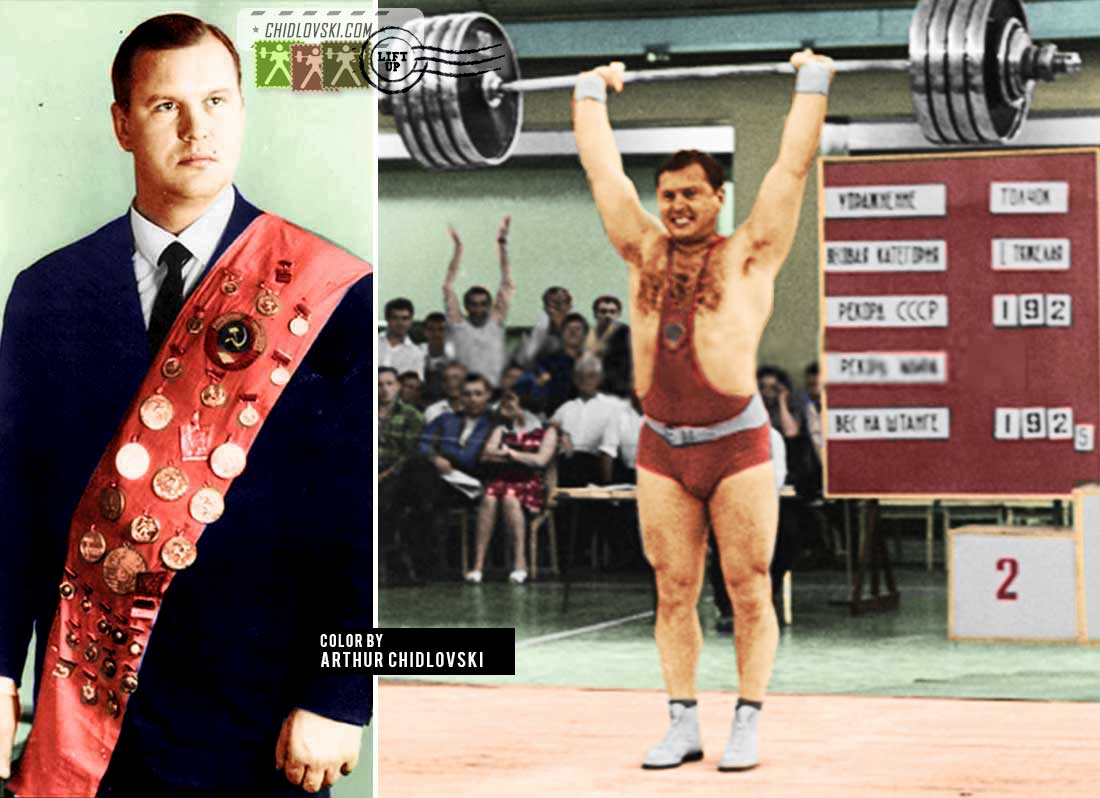 May 18, 1968, Lugansk, Ukraine, USSR – Yury Yablonovsky. heavyweight of the Avangard Lugansk Club, sets a new USSR record in the clean-and-jerk (192.5kg) at the 1968 USSR Championship in Lugansk (Voroshilovgrad).
Yury Yablonovsky (1936-1979) was one of the top Soviet heavyweights from the late 1960s to 1970s. He competed for the Avangard Lugansk club and from 1967 to 1971 earned medals at the USSR Championships including 2 gold (1967, 1968) and 3 bronze medals (1969, 1970, 1971). In addition, Yablonovsky was a 4x Champion of Ukraine (1965, 1966, 1967, 1967).
He was a World record holder and and set 7 USSR records and 27 records of Ukraine.
In 1967, he won a heavyweight title at the 1967 USSR Spartakiade and, in 1971, he took the 3rd place for Ukraine at the 1971 USSR Spartakiade.
Yury Yablonovsky was a Club 500 member. His personal best was 560kg (198+160+210) total in Voroshilovgrad (September 1970).