Imre Foldi: World Record in Budapest (1965)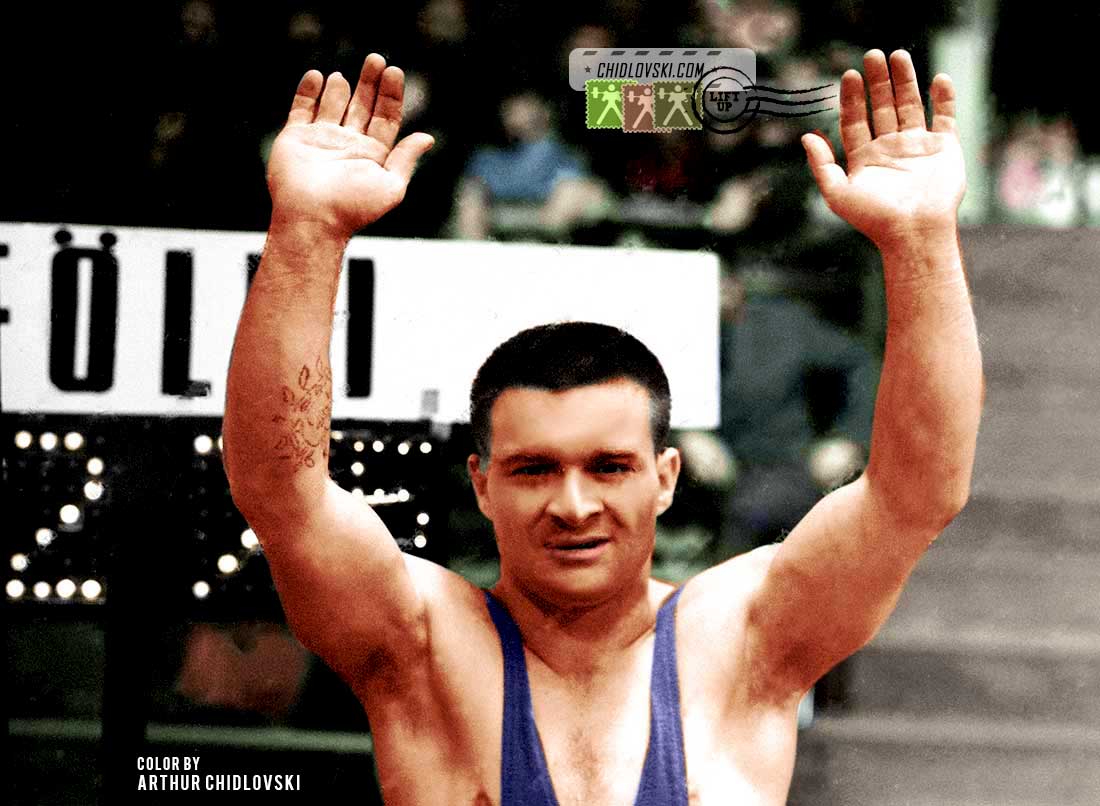 The Lift Up: History in Color series continues…
April 9, 1965, Budapest, Hungary – legendary Imre Foldi of Team Hungary celebrates a new featherweight world record in press at the 5th Danube Cup in Budapest.
One of the best Olympic weightlifters of all times, Imre Foldi was the first Hungarian to win the Olympics in this sport. Imre Foldi competed at five Summer Olympics – in 1960, 1964, 1968, 1972 and 1976. He brought home medal from three of them. He won 1 gold medal in Munich and 2 silver medals in Tokyo and Mexico City.
Imre was a 13-times champion of Hungary. At 13 World Championships that Foldi competed in, he won 16 gold, 16 silver and 7 bronze medals.
Foldi set 21 world records – 15 in the press and 6 in the total.
All of these outstanding results were achieved despite of a serious physical disability that can be clearly seen on the cover photo.