Victor Mosibit (USSR): Spartakiade in 1983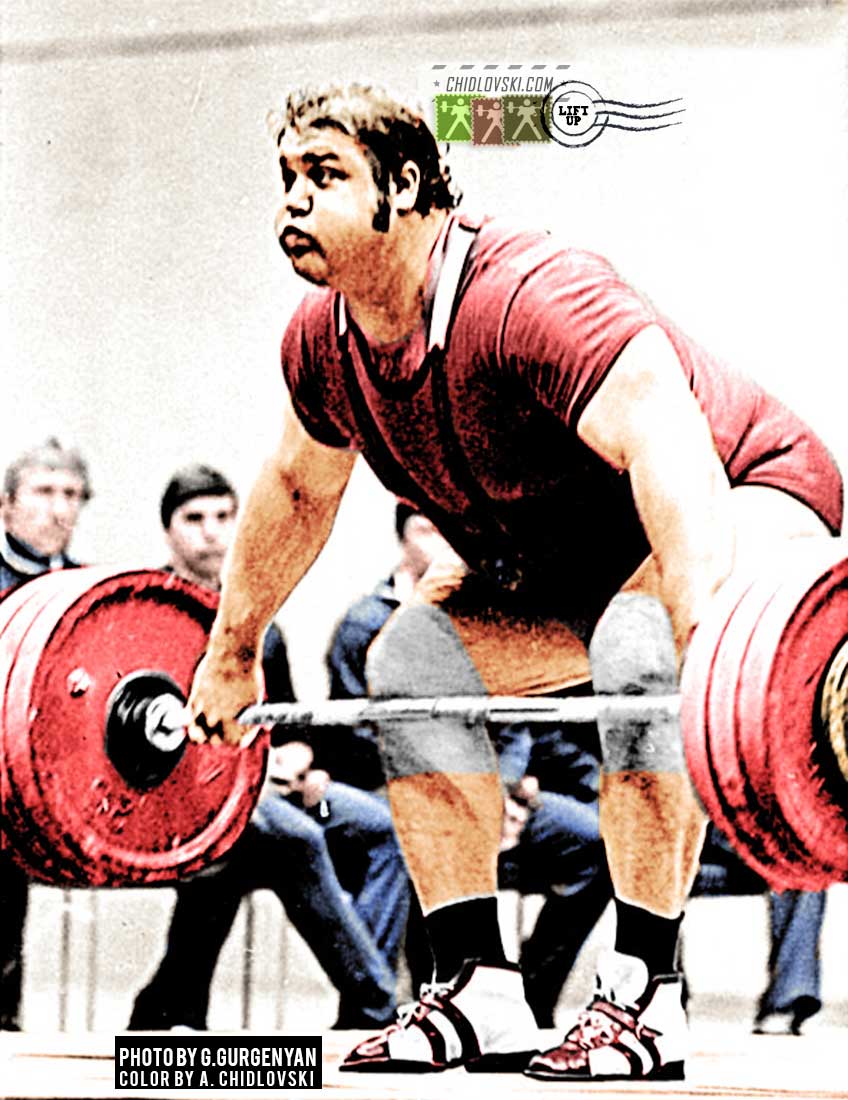 August 1, 1983, Moscow, Russia – 23-year old super heavyweight Victor Mosibit competes for Team Uzbekistan in the 110+kg weight class at the 1983 USSR Championships and 1983 USSR Spartakiade held at the Izmaylozo Arena in Moscow.
Victor Mosibit (1960-1998) was a graduate of the Spartak club of Donetsk, Ukraine.
His reached his personal best 430kg (190+240) in total at the 1982 USSR Cup in Moscow on December 12, 1982. At the 1983 USSR Spartakiade in Moscow, Mosibit took the 8th place with 430kg (200+230) amd  managed to set a new world record in snatch (205.5kg) in the 4th attempt.