Janos Bagocs (Hungary)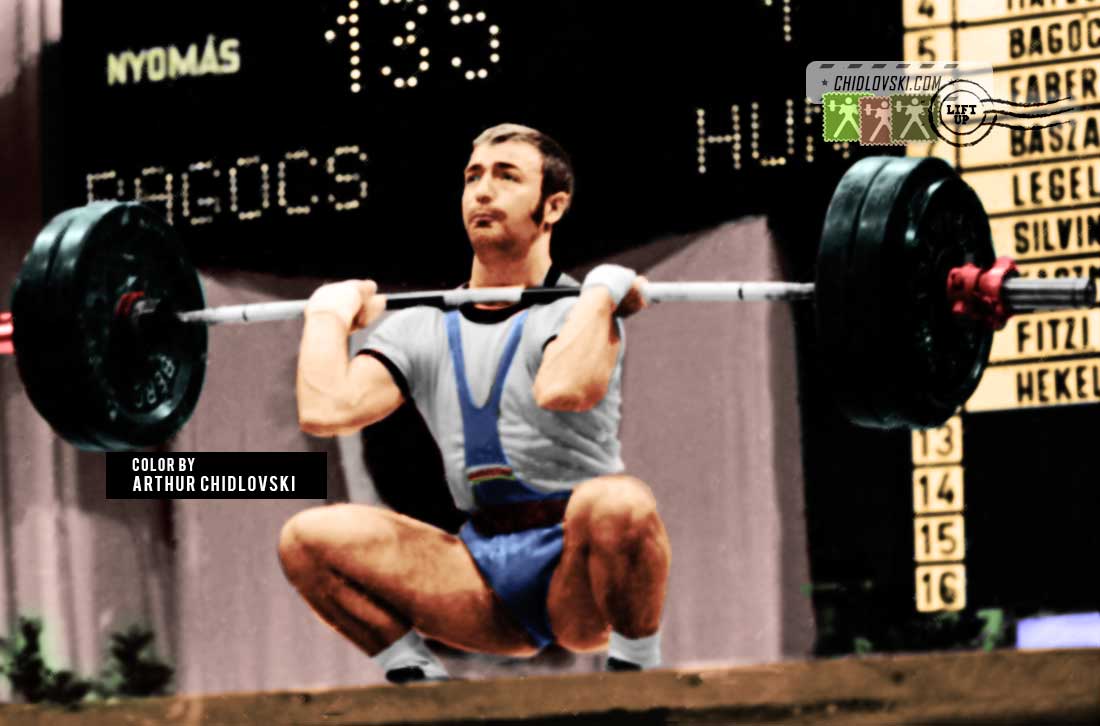 June 23, 1970, Szombathely, Hungary – Hungarian lightweight Janos Bagocs wins a gold medal in 67.5kg weight class at the 1970 European Championships in Szombathely.
On his way to the European tile, Janos Bagocs set a new national record of 140kg in the press lift and took 1st place in the press and clean-and-jerk lifts. Bagocs lifted in total two Polish weightlifting grandmasters Waldemar Baszanowski and Zbigniew Kaczmarek.
Janos Bagocs (b. 1945) was an outstanding Hungarian lightweight who competed for his country at the 1968 Summer Olympics in Mexico City and took the 6th place in the 67.5kg class.
Bagocs was a world class contender for the major international tournaments in the late 1960s and early 1970s. He became a World vice-champion in Warsaw (1969) and won the gold at the 1970 at the 1970 European Championships in Szombathely, Hungary.
Besides his European title in 1970, Janos Bagocs won a bronze (1966) and a silver (1969) European Championships medals.