Bob Hoffman (USA): World War I Hero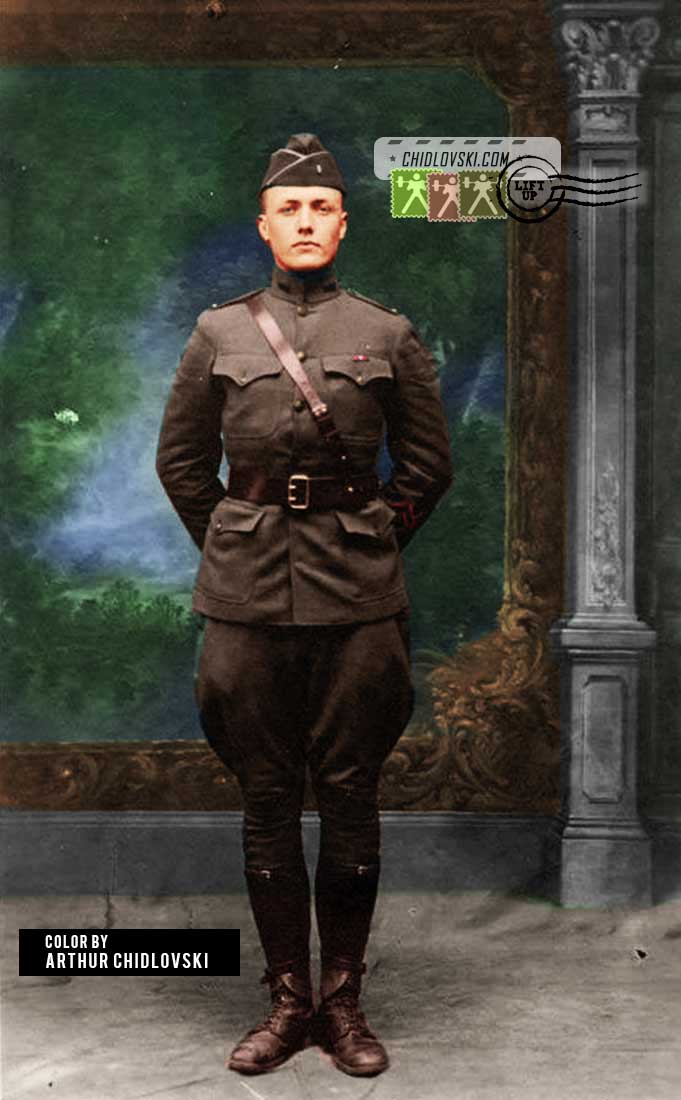 November 9, 2018 – Legendary Bob Hoffman (USA, 1898 – 1985) would have celebrated his 120th Birthday.
Bob Hoffman was the key figure of the U.S. Olympic weightlifting for decades. It's almost impossible to describe his role in one sentence. Hoffman's contribution to the Olympic weightlifting development in the USA and in the world was unprecedented. He was a manager and club owner of the York Barbell in Pennsylvania, USA. He published the Strength and Health magazine, THE magazine that taught America about the weightlifting. He manufactured the world famous York Barbell products. And, of course, Bob Hoffman is practically solely responsible for the rise of American weightlifting to the very top of the world in the 1940s and 1950s.
In addition to all these, Bob Hoffman was a hero of World War I.
Hoffman enlisted on the first call when the USA entered the WWI in April 1917. He was deployed to France in May 1918 as part of the American Expeditionary Forces.
He participated in various campaigns and engagements in Europe including Champagne-Marne, Aisne-Marne, Oise-Aisne, and the Meuse-Argonne Offensive. For his heroics on the battlefields in Europe, he was awarded 3 Croix de Guerres with two palms and a silverstar from France, the Belgian Order of Leopold and the Italian War Cross and the Purple Heart.
The History in Color series celebrates the 120th Birthday of legendary Bob Hoffman (1898-1985) and the Veterans Day of America.
Happy Birthday, Bob Hoffman! Happy Veterans Day, America!