Remembering Yurik Vardanyan: Vardanyan and Rigert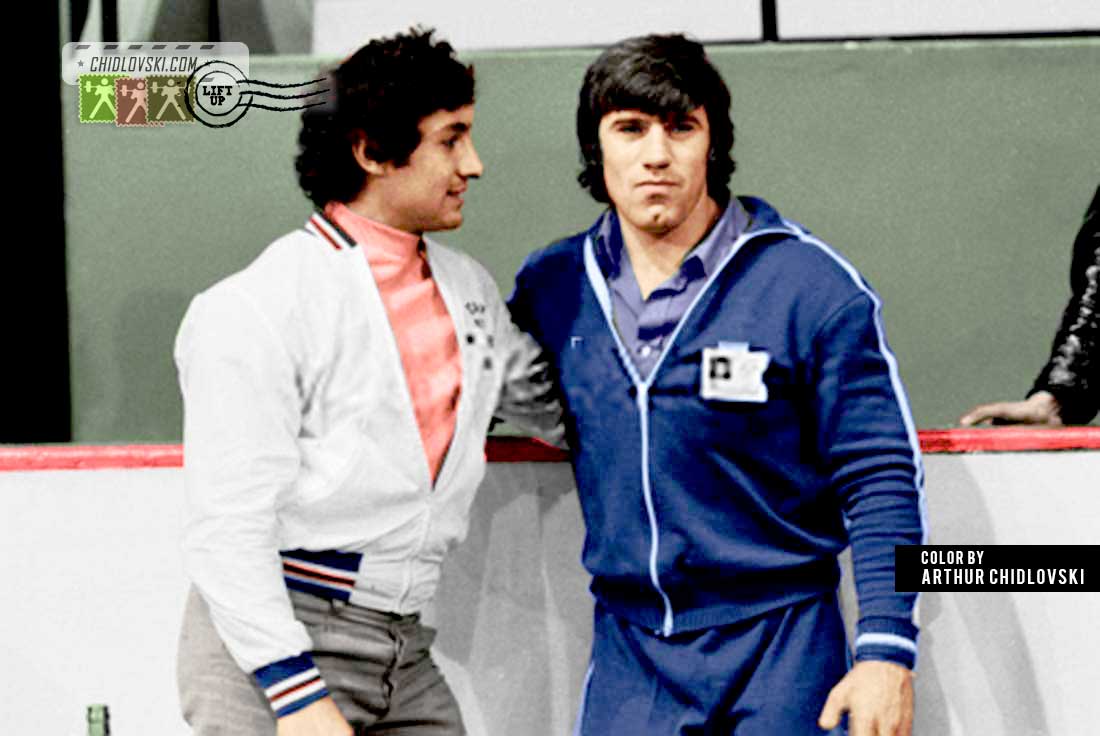 The original black-and-white photo of Olympic champions Yurik Vardanyan and David Rigert was made in 1985.
This was the last season of 29-year old Yurik Vardanyan when he competed for the Team USSR. David Rigert just took over the national team as the Head Coach. The new era is about to begin.
David Rigert and Yurik Vardanyan were Olympic weightlifting heroes of my generation.
---
History in Color: Yurik Vardanyan (1956-2018)