Mr. Little Giant of the Flyweight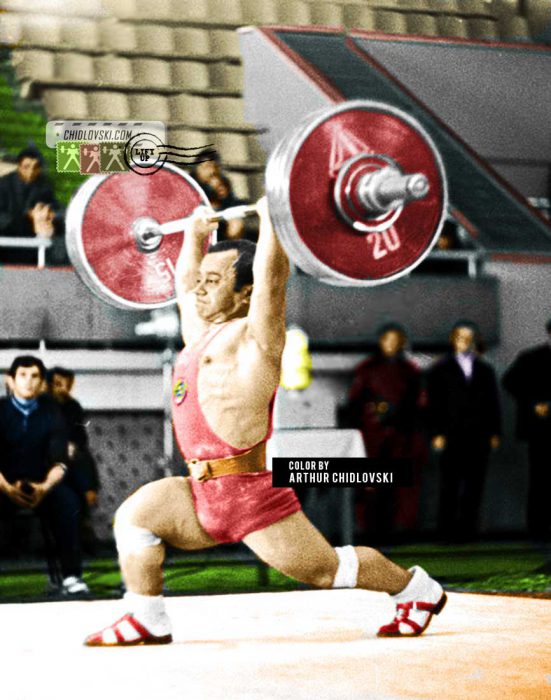 Naim Suleymanogly used to be called by the World media as the "Pocket Hercules".
Adam Gnatov of Lvov, Ukraine was 20+ years older than Naim and competed in a lighter weight class.
If I may have a liberty to give nicknames to the Olympic weightlifters, I would have come up with something like "Little Giant of the Flyweight".
Gnatov competed in the 52kg weight class where he won the silver medal at the European championship in 1972, the USSR Championship (1971) and the USSR Spartakiada (1971). He authored 14 World records in the flyweight category.
Out of these 14 world records, one will never be broken. It's the 120.5kg press record set in 1972 right before the press lift was eliminated from the official program by the IWF.
Needless to note that Adam Gnatov literally owned the record book for the press lift in the 52kg weight class. He set the first world record in the book in 1969 (102.5kg). And he closed the book in 1972 when he pressed 120.5kg.
The Lift Up: History in Color series continues…