Jean-Pierre Van Lerberghe (Belgium) in Montreal, 1976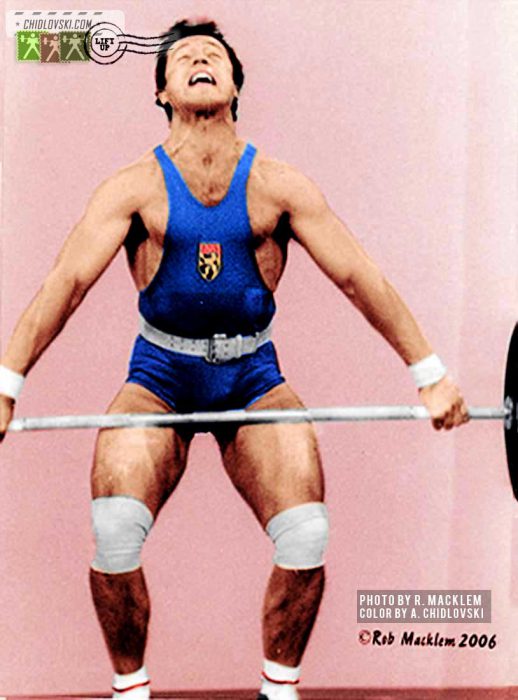 History in Color:
July 25, 1976, Montreal, Canada – 29-year old middle heavyweight, 500 Club member Jean-Pierre Van Lerberghe of Team Belgium competes in the snatch program in the 90kg class at the 1976 Summer Olympics in Montreal.
Jean-Pierre van Lerberghe (b. 1947) competed for Team Belgium in the middle heavyweight at two Summer Olympics – in Mexico City in 1968 (13th place) and in Montreal in 1976 (10th place).
Van Lerberghe was a second Belgian lifter to be inducted into the Club 500. The other Belgian member of the Club was his legendary teammate Serge Reding.
On the national level, Jean-Pierre van Lerberghe holds the Belgium records in:
snatch (90kg -152.5kg)
snatch (110kg – 152kg)
clean-and-jerk (90kg – 185kg)
clean-and-jerk (110kg – 186kg)
total (90kg – 332.5kg)
total (110kg – 335kg)
Jean-Pierre van Lerberghe was a member of Team Belgium and competed on several World and European Championships from 1968 to 1983. He won medals in the specific lifts and his personal best were 4th place in total in 1969 and 1970, and 5th place in 1971.