American Legends in Stockholm '53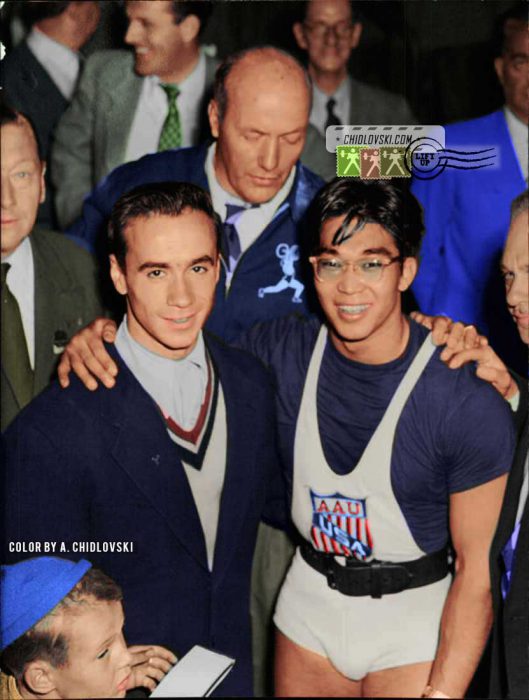 History in Color:
August 29, 1953, Stockholm, Sweden – Team USA middleweight Tommy Kono just became a World champion in the 75kg class at the 1953 World Championships in Stockholm.
His teammate and another winner of the 1953 World title, lightweight Peter George and Team USA manager Bob Hoffman of the York Barbell also came to cheer for and now to congratulate Tommy with a big win.
Just a memorable photo in color of three great Team USA Weightlifting legends 65 years ago in Stockholm, Sweden.