Mati Nuude of Tallinn, Estonia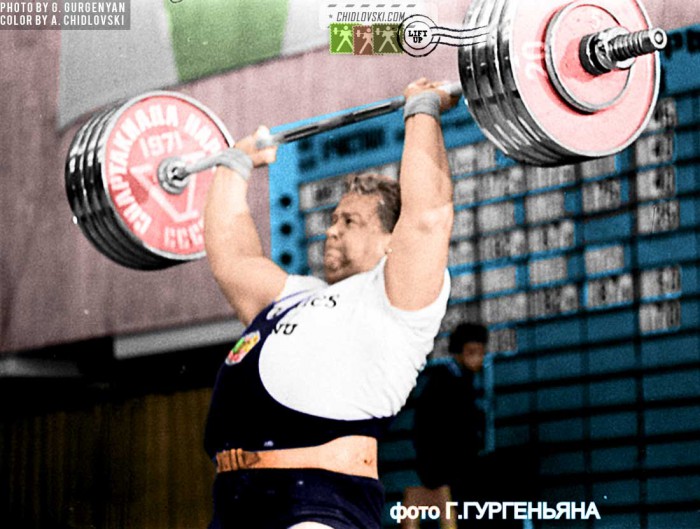 On the photo, Mati Nuude competes in the press lifting at the USSR Spartakiad in Moscow in 1971.
It's hard to add Nuude to the list of "unsung heroes". Mati Nuude was a very popular musician and singer in Estonia. Prior to performing on stage, Nuude was a very solid and distinguished Olympic weightlifter.
Mati Nuude (1941-2001) lifted weights and sang songs for his folks in Estonia.
His father was an Estonian officer and he was one of many to be swept by Joseph Stalin's purges after the end of the World War II. In 1949, Mati with his brother and mother were deported to the Northern Kazakhstan, miles away from his hometown Tallinn. In 1958, Mati returned to Estonia.
He was trained in weightlifting by the legendary Olympic champion Alfred Neuland. He competed from 1965 to 1975 and won Estonian championship 7 times. He even earned #8 on list of the strongest super heavyweights in the world one year.
In 1975, Nuude retired from weightlifting and joined the pop music band called "Apelsin" (Orange Fruit). The group soon became very popular in Estonia and in the Soviet Union. Mati sang with the band from 1975 to 1989 and then launched a solo career of pop singer.
How about this for a singing unsung hero of Olympic weightlifting?