Anatoly Pisarenko in Odessa (1983)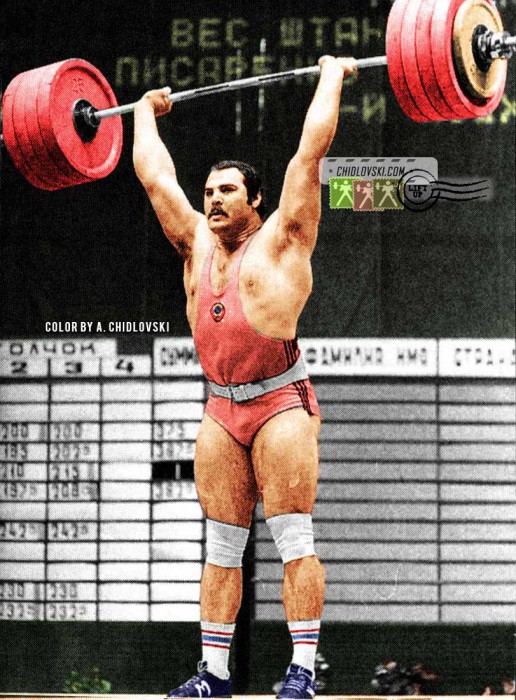 History in Color:
March 5, 1983, Odessa, Ukraine – Super heavyweight superstar of the first half of the 1980s, Anatoly Pisarenko of Kiev, Ukraine competes in the 110kg+ class at the 1983 Friendship Cup in Odessa.
33 year afterwards, Anatoly Pisarenko remains one of the most memorable super heavyweights in the history of Olympic weightlifting. Pisarenko had all of it in him – power, speed, slick techniques in both lifts and huge ambitions and successful results in pushing the limits to unthinkable.