Karoly Bakos (Hungary)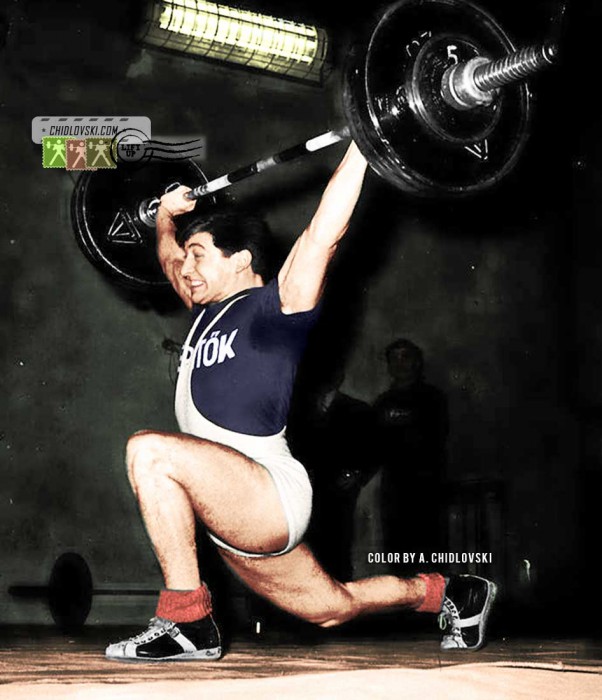 On the cover photo from the History in Color series, one of all-time best Hungarian weightlifters Karoly Bakos of Budapest, Hungary performs a split-style snatch lift.
Karoly Bakos (b. 1943) was one of the most successful Hungarian athletes in the late 1960s.
He represented Hungary at the 1968 Summer Olympics in Mexico City and won a bronze Olympic medal in the 75kg class. A year before the tournament he was placed only 5th at the 1967 Little Olympics in Mexico and it was a huge leap for a 24-year old Hungarian middleweight.
A year after the 1968 Olympics, Bakos moved up to the light heavyweight and became a European champion in Warsaw (1969).
Karoly Bakos was also a vice champion of the World (1969) and a bronze World medalist (1968).