David Rigert: The Hero of a Memorable Epoch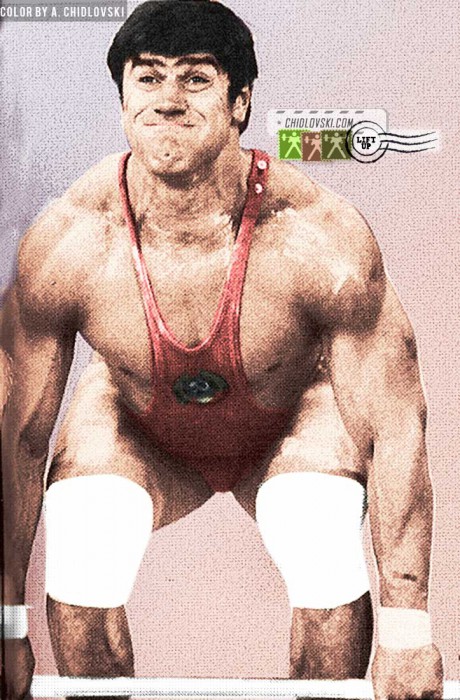 The History in Color series features a photo of David Rigert, one of the most memorable and admired athletes for several generations of Olympic weightlifters and Iron Game fans.
There are quiet a few photos of David Rigert in this series – at different stages of his career with detailed stats, stories and matters of opinion.
This time, it's just a poster-like photo.
David Rigert had many memorable ups and devastating downs in this sports.
Impressive but not a prefect career score.
No heroes are perfect. Maybe, that's why we like and admire them…
Cheers!