Go USA Weightlifting Marathon: Dave Ashman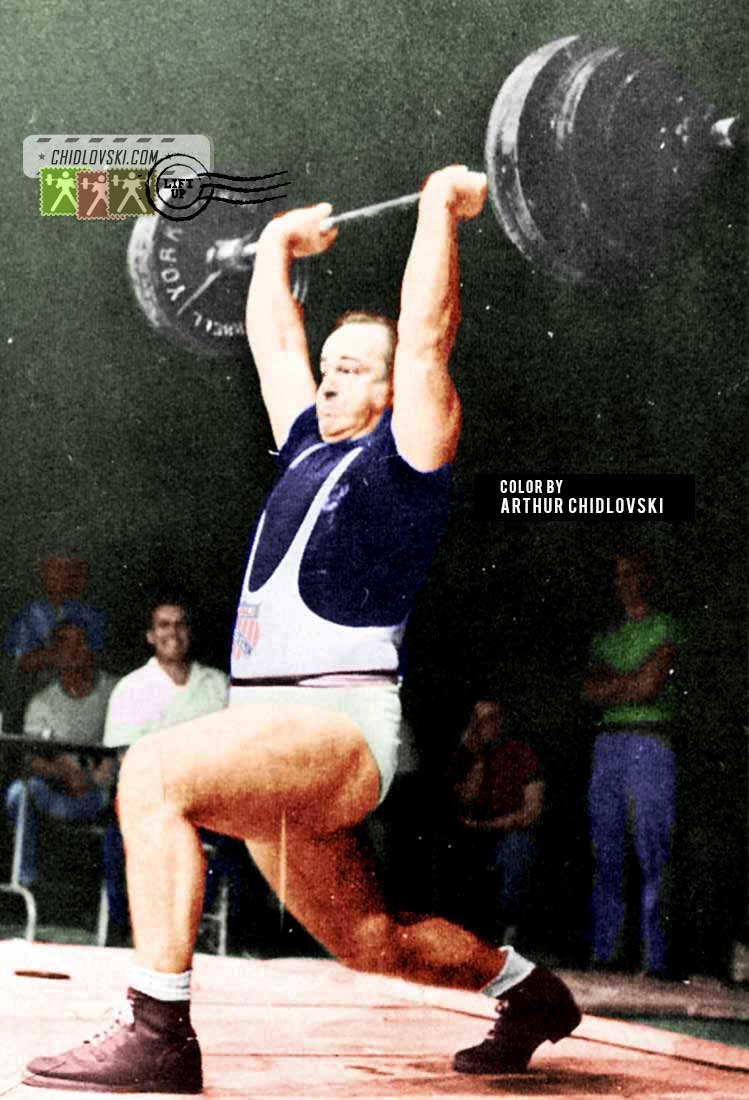 The 2017 IWF World Championships tournament is scheduled to be held in Anaheim, USA from November 27, 2017 to December 5, 2017. The Lift Up and our sub-publications continue the Go USA Weightlifting Marathon superseries of historical articles to cheer up the Team USA and all the fans of the Iron Game who certainly will be following one of the key Olympic weightlifting events of the year.
Dave Ashman of Team USA Weightlifting was the first Olympic weightlifter who managed to clean-and-jerk 200kg.
The cover photo from the History in Color series, depicts this historical moment, when Ashman cj'd 2o1 kg at the regional national tournament in Tucson, AZ in 1960. The result has never made it to the official book of records due to technicalities. In those times, similar things happened – either there were no certified scales to weigh the record or there were no international class officials or other grounds to qualify for the official world record recognition.
David Ashman (1934-1984) was a very talented heavyweight of the time. He has a significant weakness though – being able to lift world class weights in the snatch and the clean-and-jerk, he had a less than impressive press lift.
Ashmam was a vice champion of the world in 1958 and won gold medal at the Pan American Games in 1959.