Norbert Schemansky Wins Olympic Title and Sets a New World Record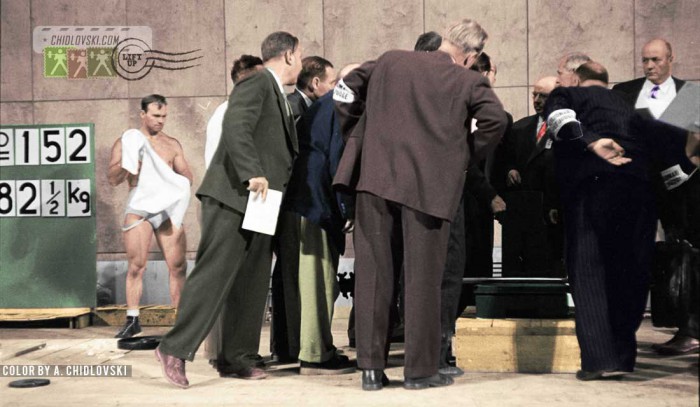 July 27, 1952, Helsinki, Finland: 28-year old Norbert Schemansky of Team USA Weightlifting wins the gold at the 90kg class at the 1952 Summer Olympics in Helsinki.
Schemansky had a great performance in Helsinki – he did 9 for 9 and set 3 world records that night!
He also did two additional lifts for the world records in the snatch and clean-and-jerk. On the other hand, his main opponent Grigory Novak lifted 3 for 9 which was obviously a very poor tactical score.
The photo depicts the official weigh-in procedures after Schemansky lifted a new cj world record at the Messuhalli (Exhibition Hall) arena.
It all took place on July 27, 1952 – 66 years ago!