Jan-Olov Nolsjo (Sweden) Turns 70!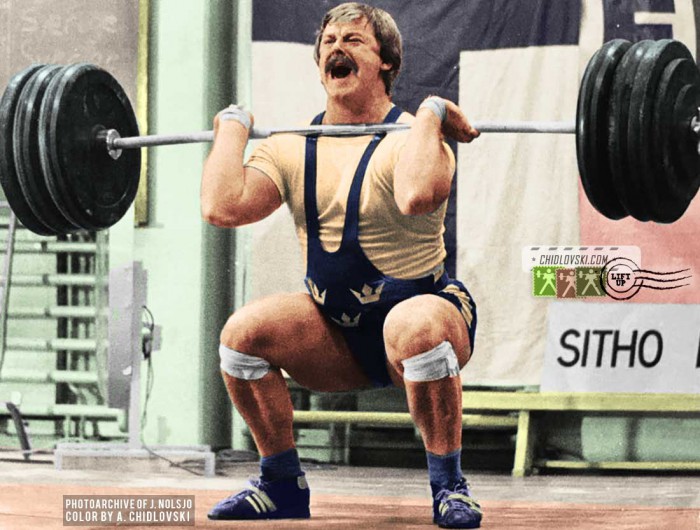 One of Team Sweden Weightlifting greats Jan-Olov Nolsjo celebrates his 70th birthday today.
As we get older and wiser, we realize that some of the bigger birthday numbers might become a joy and a challenge at the same time.
Just like on the History in Color photo where Jan-Olov clean-and-jerks 200kg, 200kg is a challenge and joy to reach!
Way to go and Happy Birthday to the great Swedish Champion and Olympian Jan-Olov Nolsjo!