Zygmunt Smalcerz: A Class Act of Olympic Weightlifter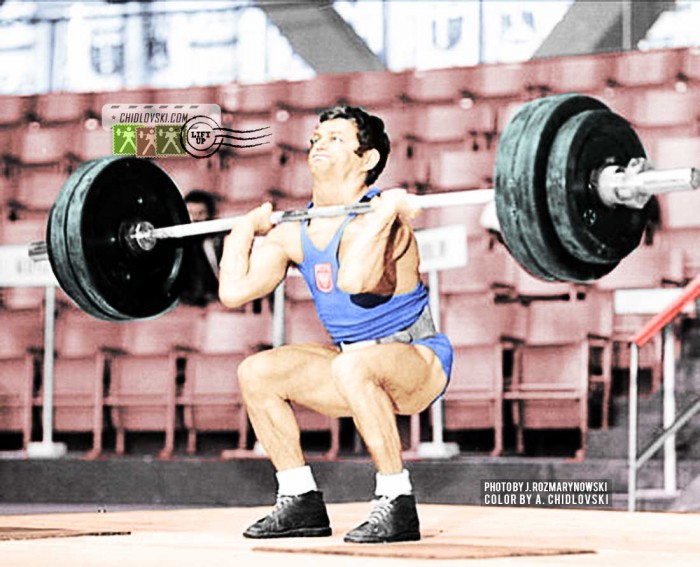 The History in Color cover features one of all-time best Olympic weightlifter Zygmunt Smalcerz of Poland competing in a national tournament in the 1970s.
To me, Smalcerz is a truly class act of Olympic weightlifter.
Being a phenomenal athlete, coach and remarkable personality, he is definitely one of the most memorable figure of this sport.
Zygmunt Smalcerz was a part of the greatest Team Poland of the 1960s. He was a phenomenal athlete, a very slick technician and a successful competitor of his time. Smalcerz was a 2x Olympian, Olympic champion, 3x World Champion, 4x European Champion and a world record holder in the flyweight. By all means, Smalcerz one of the best flyweights in the history of this sport.
Today, Smalcerz plays a significant part in the latest improvements of the U.S. Weightlifting.
In many ways, he is a brilliant connector between the glorious past, present and future of Olympic weightlifting.