Paul Anderson in Egypt (1955)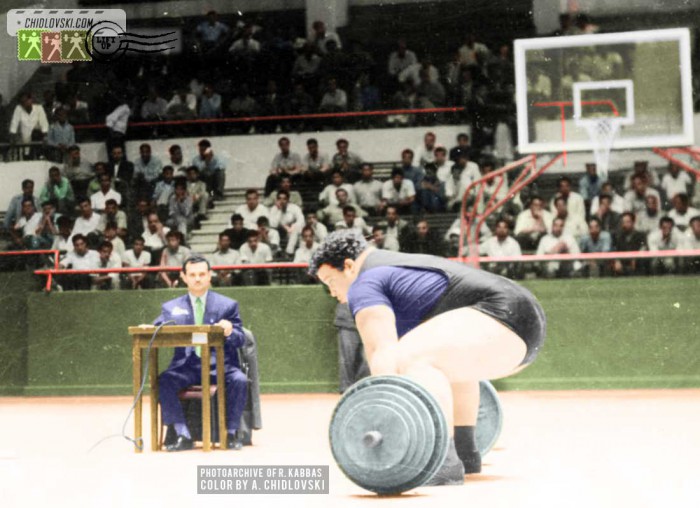 History in Color:
June 1955, Alexandria, Egypt – Legendary super heavyweight Paul Anderson of Team USA is lifting in Egypt during the historical 1955 Team USA Weightlifting Tour to USSR, Egypt and Iran. In Egypt, U.S. weightlifters competed in the weightlifting matches in Cairo and Alexandria.
The referee is Gabriel Kabbas, the father of Robert Kabbas, Olympic vice champion (1984), 2x winner of the Commonweath Games, 3x Olympian and 3x Commonwealth Games medalist of Team Australia Weightlifting.