Dimitar Tramburdzhiev (Bulgaria)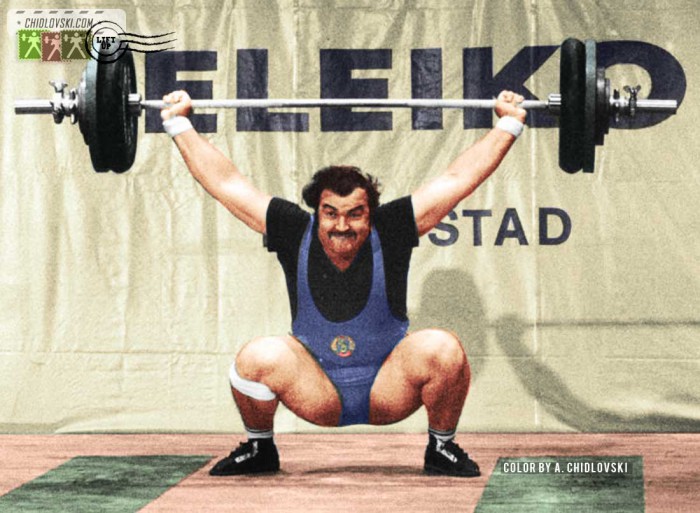 History in Color features Bulgarian super heavyweight of late 1960s-early 1970s Dimitar Tramburdzhiev.
Dimitar Tramburdzhiev (b. 1948) of Asenovgrad, Bulgaria was one of the candidates to the super heavyweight position with Team Bulgaria in the time between the retirement of Bulgarian classics Ivan Veselinov to the arrival of the new super promise Khristo Plachkov.
On the national level, Dimitar Tramburdzhiev won 4 golds (1969, 1971, 1972, 1973) and 3 silvers (1970, 1975, 1976) at the Bulgarian Championships. He brought medals from the international tournament (Friendship Cup, Danube Cup, etc.) but never materialized in a super contender in a super heavyweight class. In fact, his bodyweight was in a very low 110+kg range.
After retirement from being an athlete, Dimitar Tramburdzhiev became a coach at home jn Asenovgrad and prepared many world class Bulgarian legends (Sevdalin Marinov, Plamen Zhelyazkov and more)