… and the Team of the Strong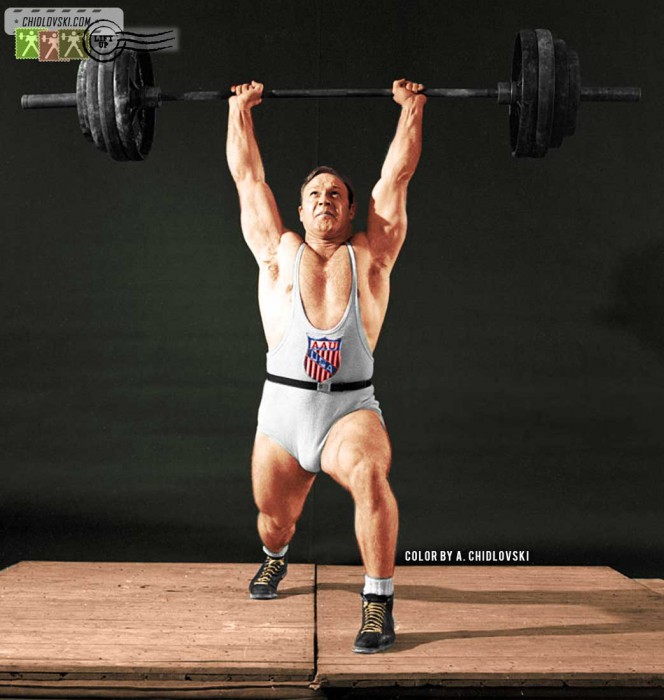 O say, does that star-spangled banner yet wave
O'er the land of the free and the home of the brave
Francis Scott Key
… and should we add a humble but historically essential – the team of the strong!
On the History in Color cover Olympic champion, 4x U.S. Olympian, 4x Olympic medalist Norbert Schemansky of Detroit, MI demonstrates the techniques of clean-and-jerk.
Techniques might change.
Outfit styles change.
Footware changes.
Barbell design changes.
Passion and determination stay.