Training in Stockholm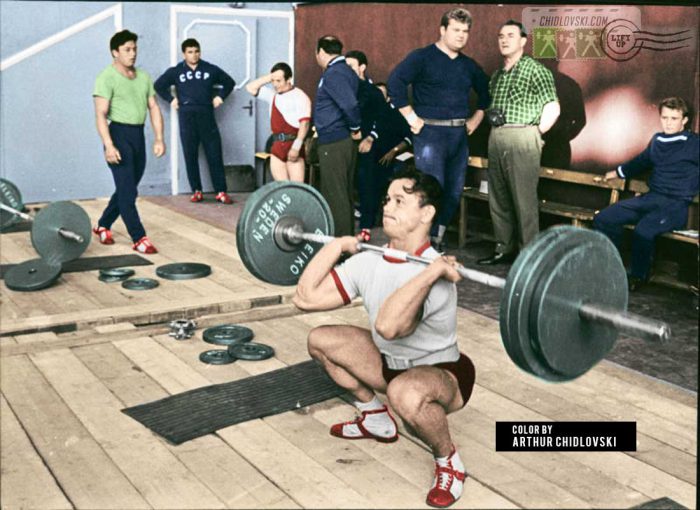 Weightlifting History in Color:
Team USSR Weightlifting is training during the 1963 World Champuonship in Stockholm, Sweden.
In the back (left to right), Vladimir Kaplunov (67.5kg, Khabarovsk, Russia), Eduard Brovko (90kg, Dnepropetrovsk, Ukraine), Alexey Vakhonin (56kg, Shakhty, Russia), Arkady Vorobyev (head coach, Moscow, Russia), Yevgeny Minaev (60kg, Moscow, Russia), Leonid Zhabotinsky (90+kg, Zaporozhye, Ukraine) and Yakov Kutsenko (Soviet federation of Olympic weightlifting, Kiev, Ukraine).
On the front platform, Alexander Kyrynov (75kg, Kazan, Russia) is cleaning a training weight.
Two members of the team, Yury Vlasov and Rudolph Plyukfelder are not present in the showcased photo.