Mincho Pashov (Bulgaria)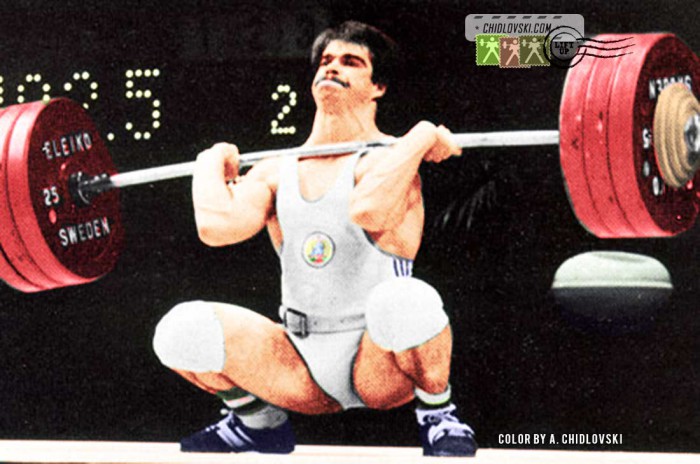 Mincho Pashov (b. 1961) of Plovdiv, Bulgaria is an outstanding international athlete of the 1980s  produced by Ivan Abadzhiev and Team Bulgaria.
Pashov is a Bulgarian Olympian. He took a bronze medal with a 325kg total (142.5+ 182.5) in the lightweight class at the 1980 Summer Olympics in Moscow.
Mincho Pashov competed in the light and middleweight classes. He won 3 silver (1981, 1982, 1985) and one bronze (1980) at the World Championships and 2 silver medals at the European Championships (1981, 1983).
Despite being a very strong contender, Pashov never won a top gold medal on the international arena. He had a superb opponents' list including phenomenal his teammate Yanko Rusev and Joachim Kunz when he pursued the win in the lightweight. And then in the middleweight he was facing, first, Yanko Rusev and then another fascinating athlete Alexander Varbanov.
Pashov set 3 world records in his career – all three in the clean-and-jerk in the 75kg class.