2015 Lady Champs In the 117 lbs Weightclass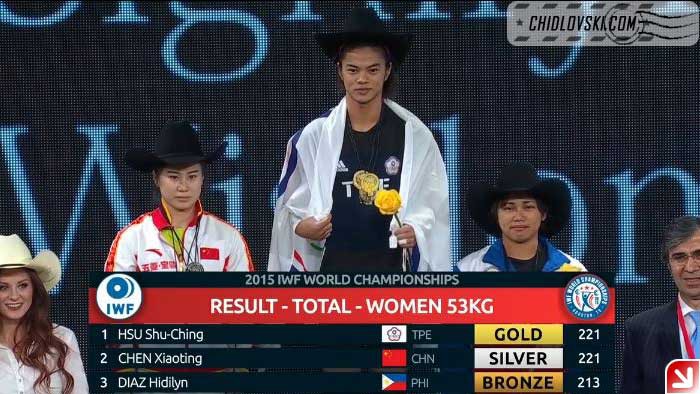 The podium of medal winners in the women's 53KG looked happy.
Shu-Ching Hsu from Taipei and Xiaoting Chen showed the same total of 221KG. Hsu was lighter on her bodyweight and won the gold.
Medals go to winners from the IWF.
Yellow roses go to winners from Texas.
Respect and congrats go to winners from us at Chidlovski Blog Chidlovski.