Super Night For Yury Zakharevich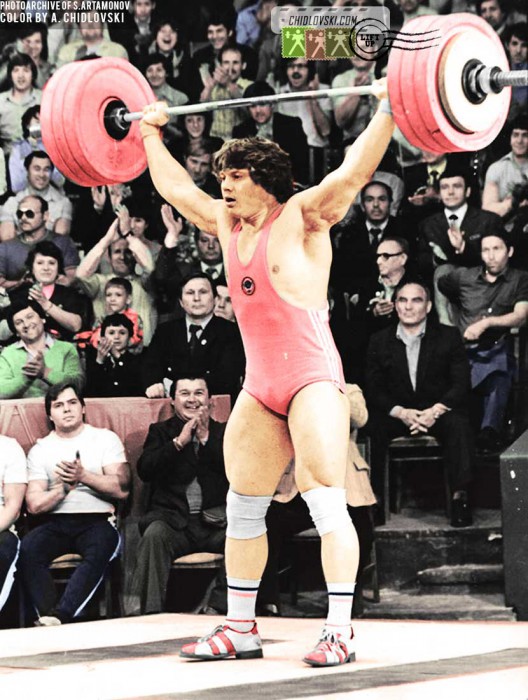 History in Color:
May 22, 1982, Dnepropetrovsk, Ukraine – 19-year old Yury Zakharevich of Dimitrovgrad, Russia competes in the 100kg class at the 1982 USSR Championships in Dnepropetrovsk.
Yury Zakharevich won his first USSR championship with 430kg (195+235) total.
It was a phenomenal night for a young weightlifter. He set 6 world record during the tournament in Depropetrovsk:
Snatch 193.5kg;
Snatch 195kg;
Clean-and-jerk 234kg;
Clean-and-jerk 235kg;
Total 427.5kg;
Total 430kg.