Mohamed Traboulsi (Lebanon)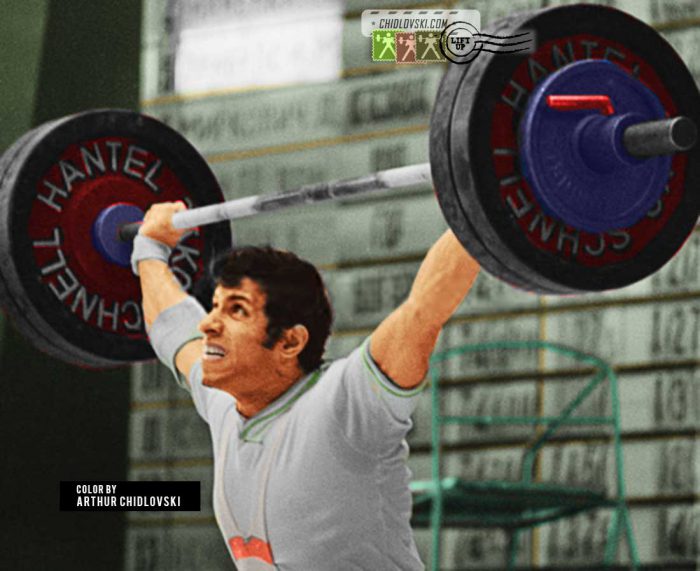 History in Color:
March 20, 1974, Yerevan, Armenia – Mohamed Traboulsi of Lebanon competes in the 75kg weight class at the 1974 Friendship Cup in Yerevan.
That following morning, the "Soviet Sports Daily" reported that Mohamed Traboulsi, a driver of the fire truck in Beirut, won the second place in the middleweight class at the Friendship Cup in Yerevan.
Obviously, Lebanon wasn't an Olympic weightlifting powerhouse. However, Mohamed Traboulsi (b. 1950) was by all means an elite international weightlifter of his time.
He competed at 3 Summer Olympics for Lebanon – 1968, 1972, 1980. At 22, he won a silver Olympic medal in the middleweight class in Munich, Germany.
Traboulsi had a very distinguished career in this sport. Besides being a vice champion of Olympics and World Championships, he won the Asian Games in 1978 (67.5kg) and took a silver medal at the Asian Games in 1982 (82.5kg)
Mohamed Traboulsi set 4 world records in Olympic weightlifting.