Asen Zlatev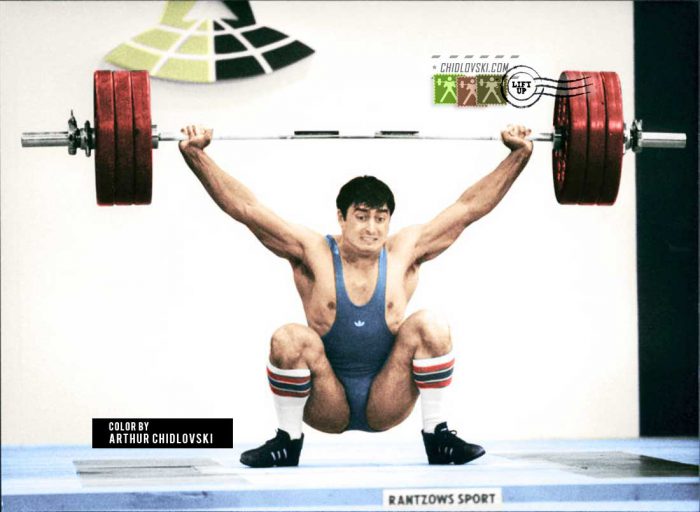 August 28, 1985, Sodertelje, Sweden – Olympic champion Asen Zlatev of Bulgaria competes in the light heavyweight at the 1985 World Championships in Sodertelje, Sweden.
Asen Zlatev (b. 1960) was one of the most impressive and fun to watch Olympic weightlifters of the 1980s. He won the Olympic title in the 75kg class at the 1980 Summer Olympics in Moscow. At the World Chmpionships, he earned 3 golds (1980, 1982, 1986), 3 silvers (1981, 1983, 1985) and 1 bronze medal (1987). His medal counter at the European Championships is also very impressive – 5 gold  and 3 silver medals.
He also won 3 World Cups in Varna, Bulgaria and 6 national titles at the Bulgarian championships.
Zlatev set 10 world records in his career on the Olympic weightlifting platform.
At the 1985 World championships in Sweden (shown on the History in Color photo), Asen won a silver medal with the 392.5kg total (177.5+215). He lost 5 kg to legendary Yurik Vardanyan of Team USSR.