Grigory Novak: King of Olympic Press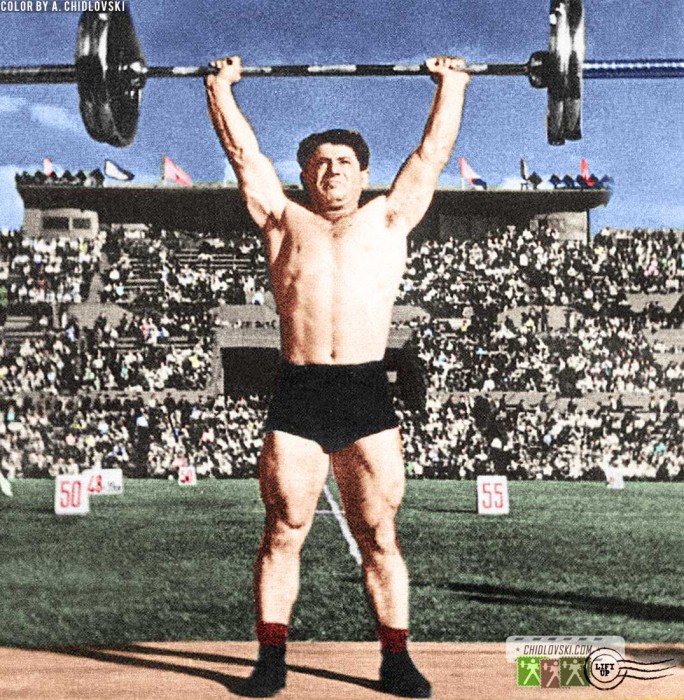 History in Color:
One of the best Olympic pressers in the history of weightlifting, Grigory Novak performs an exhibition lifting at the football stadium in the 194os.
Grigory Novak (1919-1980) was a national hero in the post WWII .
He was the first Soviet World champion ever.
Not just in weightlifting – in all sports.
He had a phenomenal press lift. It was a no nonsense pressing – strict and powerful. Historians still write papers about his press lifting.
Grigory Novak was the king of press.