When Is the 3rd Nor'easter Coming?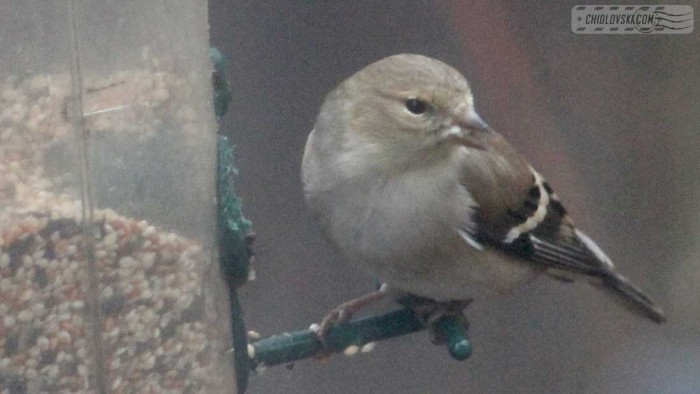 "Tonight!"
That was our answer to Mr. Little Goldfinch when he came to our place this afternoon to catch up with the latest news and the latest weather forecast on the third Nor'easter in March.
"Too much!" chirped little fella hanging to the birdfeeder in the yard.
From the Birds Photography series at Chidlovski Blog Chidlovski.