Bob Hoffman and Joe Di Pietro. Quiz On History.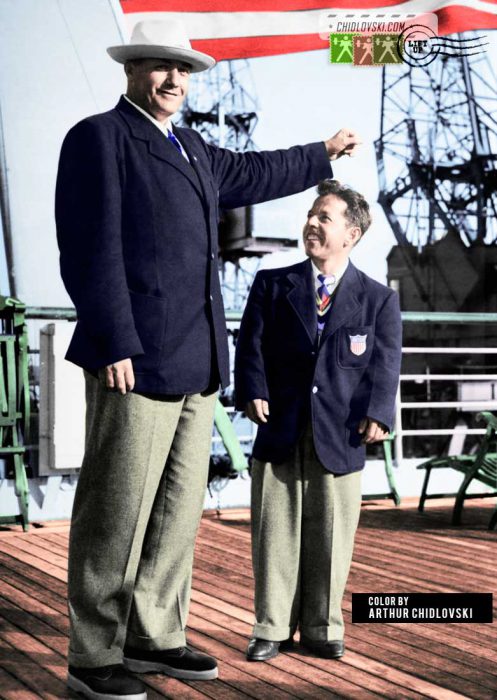 American weightlifting greats Bob Hoffman and Joe Di Pietro are having fun and enjoying a nice weather day on the ship making their way to the championship in Europe in the 1940s.
Neither Hoffman nor Di Pietro require special introduction to the Iron Game fans. Joe Di Pietro was a brilliant bantamweight, Olympic, World and U.S. champion and world records holder. Bob Hoffman was a key figure in the development U.S. Olympic weightlifting and propelling it to the status of the major weightlifting force in the world in the first post World War II decade.
In the meantime, a small quiz question to answer…

Loading ...