First World Championship Of Naim Suleymanoglu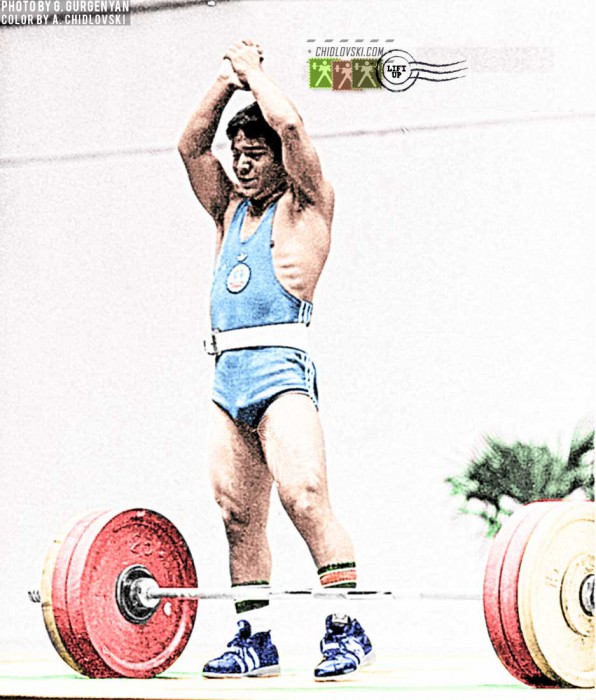 History in Color:
Original black-and-white picture by Gogi Gurgenyan features 16-year old Naim Suleymanov of Bulgaria receiving an ovation from the public at the 1983 World Championships in Moscow, Russia.
It was his first appearance at the senior World Championships. Later on he became known as Naim Suleymanoglu or "Pocket Hercules" and won three Summer Olympics in weightlifting.
At the 1983 World Championships, Naim won a silver medal in the 56kg class with 290kg (130+160) in the 56kg weightclass.