First Attempt. No Lift.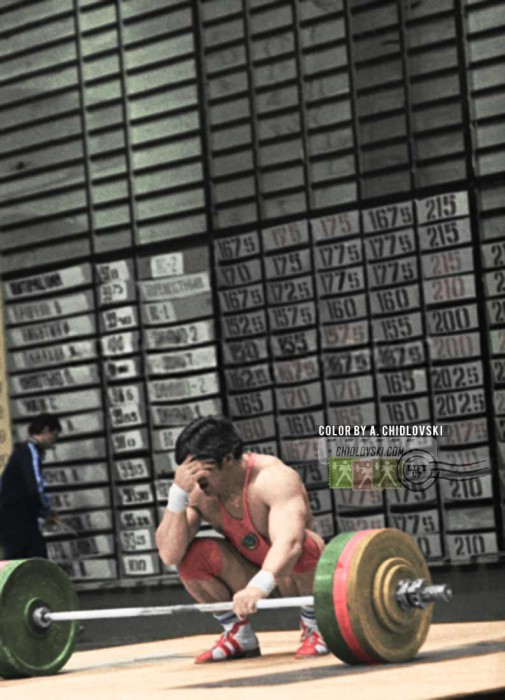 History in Color:
32-year old David Rigert of Shakhty, Russia fails to clean-and-jerk the weight in the 1st attempt at the 1979 USSR Cup in Frunze, Kirgizia.
In the end of the day,  Rigert won all top medals in the 100kg class of the tournament. He won the 1979 USSR Cup with the 377.5kg total and gold medals of the national championship in snatch (177.5kg) and clean-and-jerk (220kg).
This was the last set of of gold medals won by David at the top national competitions.