World Record By Dzhamal Panakhov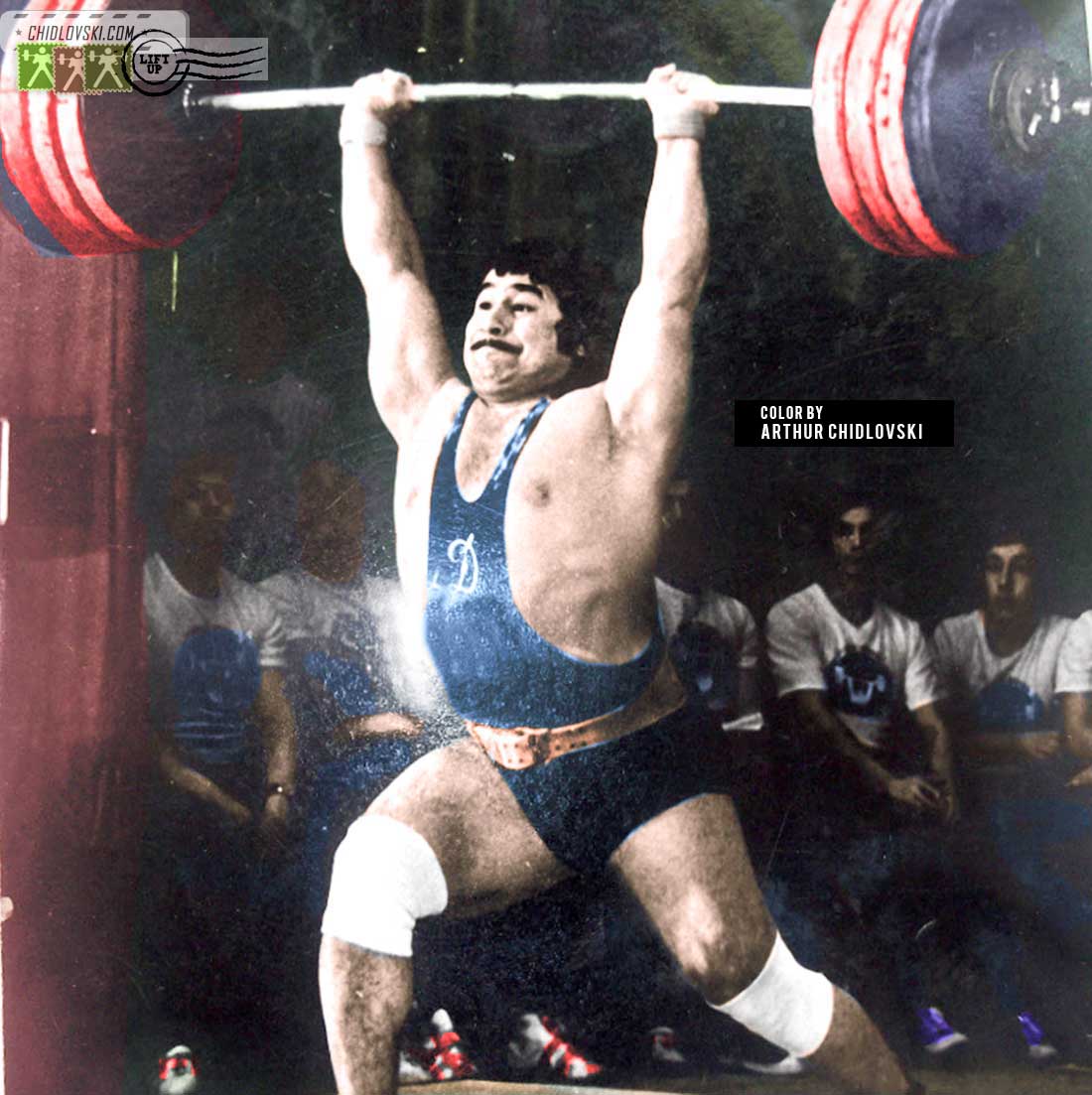 A few days ago, we received a nice message sent to us by one of the best Soviet sub heavyweights (100kg weight class) Dzhamal Panakhov:
Thanks for remembering, Arthur! In the 100 kg weightclass, there were 10-15 great athletes in the Soviet Union that could have had won medals at the World championships. Thanks again for not forgetting. It's very nice and my greetings and best wishes to all athletes of the "old guard" of Olympic weightlifting.
Dzhamal Panakhov, Kokchetav, Kazakhstan.
On our side, I would say that I will never forget and won't let others to forget the legends of Olympic weightlifting of the past. This is the promise I gave when started the Lift Up project almost 20 years ago. This is a promise I gave when started the History in Color series.
On the cover photo, Dzhamal Panakhov is setting a world record in the clean-and-jerk on on November 16, 1977 in Simferopol, USSR. He finished the tournament with the 380kg total (160+220).
Dzhamal is listed in the top 500 athletes of all times and nations. On many occasions, he was on the annual Top 10 listings in the 1970s. He competed for the club of Dynamo, Kokchetav in Kazakhstan.
After retiring from active lifting, Dzhamal Panakhov worked as a coach in his Dynamo Kokchetav club and prepared many Olympic medalists and national and international level weightlifters. He is still consulting the club and shares the champion's wisdom with the new generations of athletes.